Which Way Does a Bedpan Go?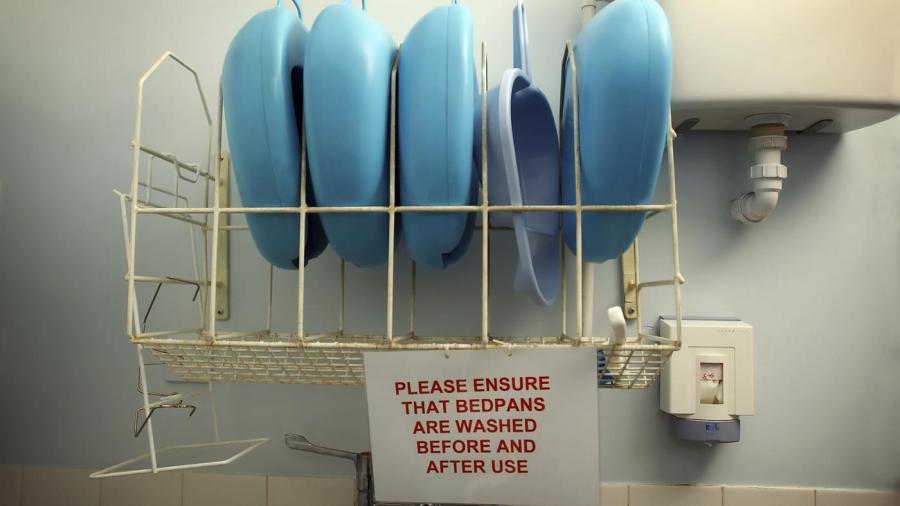 Place the curved, lipped end of the bedpan at the top of the buttocks or small of the back. This leaves the open end of the bedpan towards the thighs. In this manner, the buttocks does not slip into the pan.
The two basic styles of bedpans are a standard pan and a fracture pan. The fracture pan is shorter and smaller. Both have one end that is lipped with the other end open. The lip covers a small area of the container. Plastic, single-person-use bedpans are more often used than metal bedpans. This decreases the discomfort of cold pans and eliminates the need to warm the pan before use.