Where Is Watermelon Grown in the World?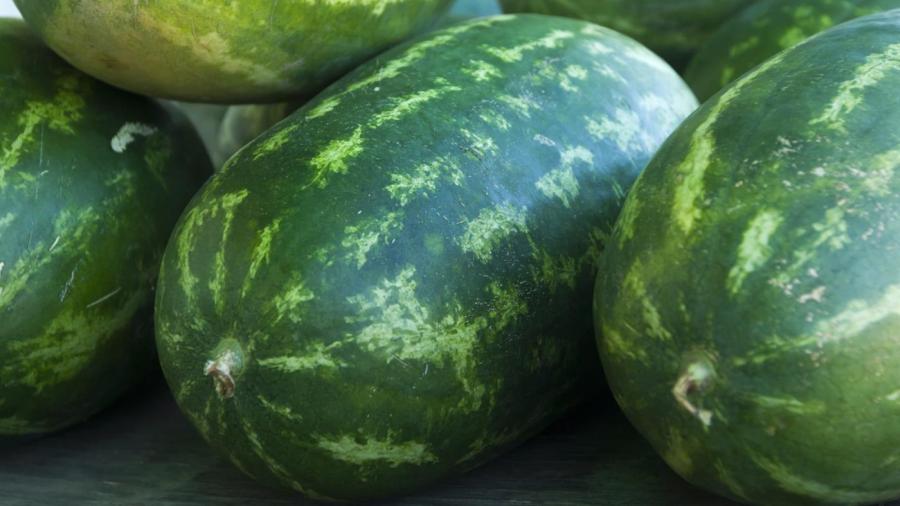 Watermelons grow in warm climates, but they can also be nurtured in cooler temperatures, according to VegetableGardener.com. The watermelon's origin remains unclear, but Southern Italy and Africa are suspected to be the fruit's original homes. Watermelons can grow on continents around the world. WhichCountry.com notes that watermelon is mostly consumed in China, and more than 1,200 types of watermelon are harvested in 96 countries.
According to the Agricultural Marketing Resource Center, China is the leading producer of watermelon in the world. WhichCountry.com notes that Turkey, Iran, Brazil and the United States trail China in watermelon production as of 2010. In the United States, Georgia, Florida, Texas and California are leading producers of watermelon as of 2012.
BBC News mentions one type of type of watermelon from Japan that has a square shape. It was designed by a farmer who wanted to grow a square-shaped watermelon to make the fruit easily manageable for consumers, and this was done by growing the fruit in square glass boxes. Square watermelon is known as a fashion food, and it costs $83, or 100,000 yen. Square watermelons are a common sight in Japanese markets.
Watermelon can be traced back to biblical times and ancient Egypt. It is also believed that colonists and slaves from Africa introduced watermelon around the world. American Indians also grew watermelons in the 1500s.