What Is in a Watch Battery Replacement Kit?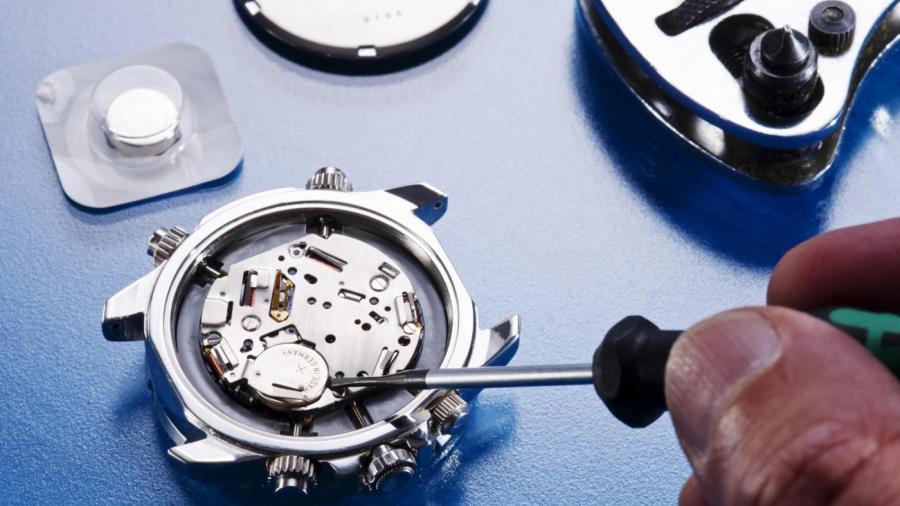 A watch battery replacement kit comes with all of the tools necessary to open the watch's back, remove its battery, handle its different components and replace the batteries. The container material may vary, but watch battery replacement kit containers are typically made of leather or faux leather and have zippers and elastic bands to help keep tools from shifting around. Some kits also include a list of the included tools.
Watch battery replacement kits usually have tweezers, a pocket case wrench and a fiberglass scratch brush. Additionally, they often have a spring bar tool and a case opening knife. There are typically three kinds of screwdrivers: the 1.60mm screwdriver, the 1.20mm Phillips screwdriver, and the 1.00mm screwdriver. Another option some kits have is a magnifying glass that makes it easier to examine the inside of the watch for both repair and regular maintenance needs.
The kits themselves are usually very small, making them easily portable for those who may need to replace watch batteries while away from home. While it is possible to remove the back of the watch and replace the batteries without proper tools, a watch battery replacement kit makes it both easier and safer for the user who is attempting to repair his watch.