What Is the Best Washer and Dryer Brand?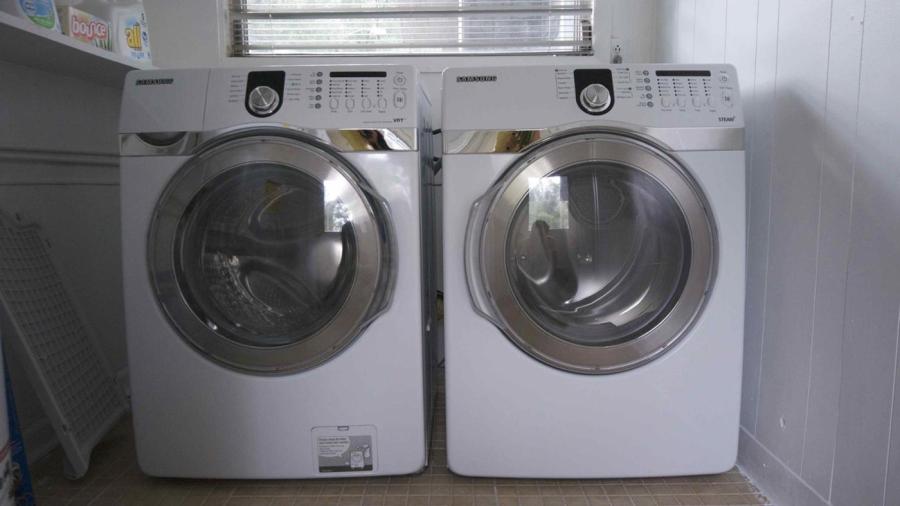 According to Reviewed.com, the best washer and dryer brand is the Kenmore Elite model. The Kenmore Elite 41472 Washer and the Kenmore Elite 81472 Dryer are an excellent washer and dryer pair. The Elite brand introduces innovation and functionality into the 81472 and 41472 models. This washer and dryer brand incorporates an increased capacity, customizable cycles and smart home connectivity.
The Kenmore Elite 41472 washer and 81472 dryer use less water and electricity than many other leading brands on the market, explains Reviewed.com. This Kenmore Elite washer and dryer pair saves energy, which can save money on electricity bills. The Kenmore Elite brand also saves time with reduced washing cycles and drying times. Reviewed.com notes that the 41472 washer offers a quick and effective wash that takes less than 40 minutes. Additionally, the increased capacity handles an 8 pound load of laundry efficiently.
The 41472 washer has an impressive ability to remove excess water and difficult stains. Reviewed.com adds that the matching dryer is equally impressive, easy to use and dries large loads effortlessly. More importantly, the 81472 dryer performs considerably well with delicate items. Reviewed.com recommends this brand as the best washer and dryer brand currently on the market.