Which Ty Beanie Babies Are Rare?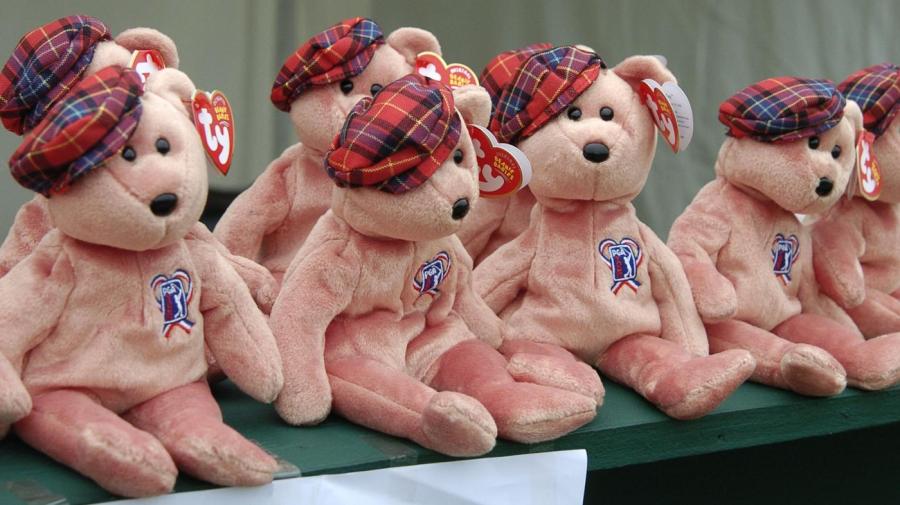 Peanut the Royal Blue Elephant, Coral Casino the Bear, Trap the Mouse and Slither the Snake are some of the most rare and high-dollar collectible TY Beanie Babies. Other rare Beanie Babies include Peking the Panda, Senna-Kun the Dog, Softbank Hawks the Bear and the Hong Kong Bear. Of these rare TY Beanie Babies, ones that fetch the highest sale price include the still-affixed original hang tag.
Rex the Dinosaur, Steg the Dinosaur, Bronty the Dinosaur and Caw the Black Crow are also rare collectible Beanie Babies. In each of the three generations of Beanie Babies, there are several rare animals that command high prices when in mint condition. Bumble the Bee, Dusty the Bear, Lucky the Ladybug, Manny the Manatee and Princess the Bear are other Beanie Babies that are less rare than some of the others, but still are priced considerably higher than their original purchase price.
Many of the rare collectible Beanie Babies are in commemoration of a particular event and were only available for purchase at the event, making their release all the more limited. Even more rare Beanie Babies are short-run animals that were discontinued or changed, limiting the amount produced and increasing their cost.