What Is Traditional Haitian Dress?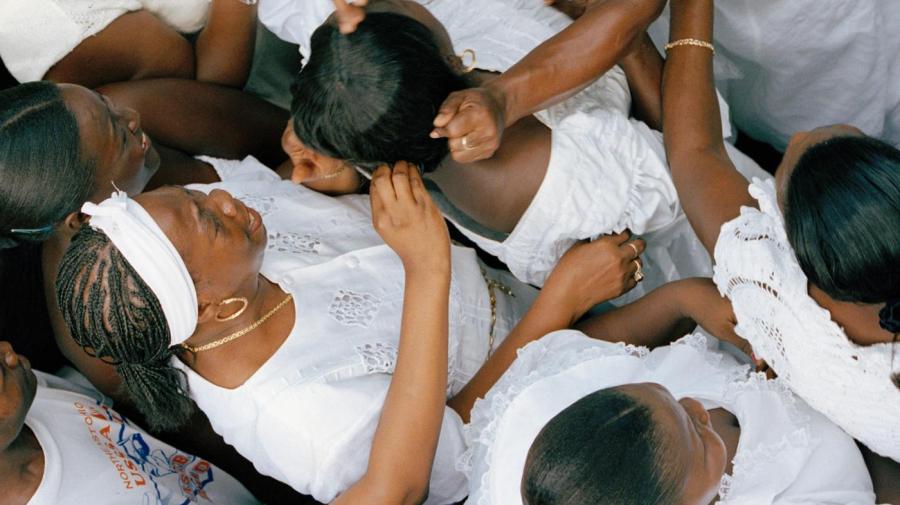 The element of traditional dress most associated with Haiti is the karabela dress. The term "karabela" typically refers to a dress worn by women for traditional folk dances, but the corresponding garments worn by men are sometimes also called "karabela." The karabela dress is Haiti's version of the Afro-Caribbean dress more commonly known throughout the Caribbean as the quadrille dress.
The karabela dress is traditionally made of cotton or linen, as is the male's corresponding lightweight shirt or shirt jacket. These garments are sometimes still worn at Haitian weddings as of 2014, but they are otherwise considered to be folk costumes.
The karabela dress is a modern version of the dresses worn as everyday clothing by ordinary Haitian women in the 18th century. It is worn when dancing the quadrille dance, a type of square dance imported from Europe and danced by four couples. The karabela dress is found in many other Caribbean nations under different names. It's known as the quadrille or bandana dress in Jamaica, the kotomisi in Suriname and the kwadril dress in St. Lucia.
Other traditional clothing in Haiti focuses on the use of lightweight fabrics, especially cotton. Men typically wear trousers made of cotton, and shirts are often short-sleeved, even for formal occasions.