What Is a Traditional Gift for 100th Birthday?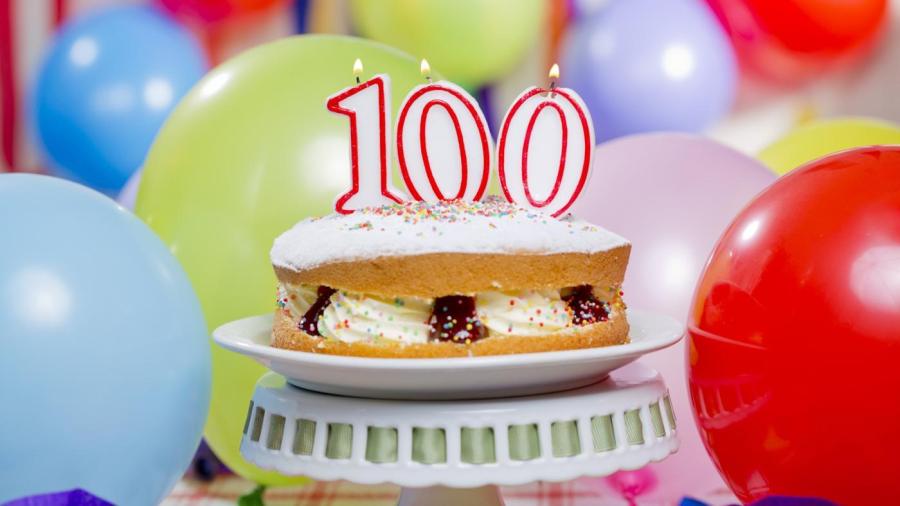 Because so few people actually reach their 100th birthdays, there is no traditional gift for a 100th birthday celebration. However, gift ideas appreciated by someone celebrating a 100th birthday include time capsules, personalized items, mementos from the year the birthday person was born, and practical gifts such as bathrobes, throw blankets and slippers. It's also a good idea to make a donation to a cause the birthday person cares about.
Consider creating a unique and personal time capsule for someone celebrating her 100th birthday. Document her birthday, her marriage, the births of her children and grandchildren, and significant events in history and in her own personal history. Use photographs and saved memorabilia to make the presentation as special as possible. Another unique time capsule idea is to create a playlist or mixtape of the birthday person's favorite songs through the last 100 years.
Personalized items such as photo frames, coffee mugs and pillows are always good gift choices. For a 100th birthday, personalize these items with pictures of children and grandchildren, or have the grandchildren and great-grandchildren present these gifts themselves.
By the time someone reaches 100 years old, she is not likely to need many physical items. Consider giving practical items that provide some tangible comfort, such as soft blankets or plush, luxurious bathrobes.