What Is the Tire Size for a Harley Sportster?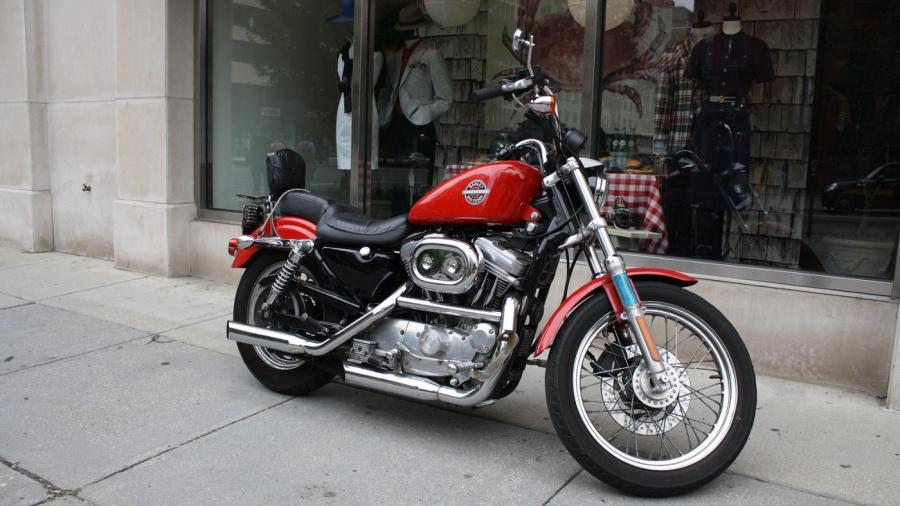 As of 2015, Harley-Davidson Sportster stock bike tire sizes range from Iron 883?s 100/90-19 front and 150/80-16 back to Forty-Eight?s 130/90-16 front and 150/80-16 back. Custom tire sizes without modification to the bike range from XR1200?s 140/70-18 front and 200/50-18 to XL?s 90/90-21 and 150/70-18.
Harley-Davidson Sportster tire sizes vary depending on bike?s model, year of manufacture and if it is a custom build. The rider should always ensure that the tire installed matches the rim. This is critical for stability and handling. A tire wider than the rim gives the bike?s wheels a flattened profile. A narrower rim offers smaller contact area during braking.