Tips and Tools to Study for Your Driver's Permit Exam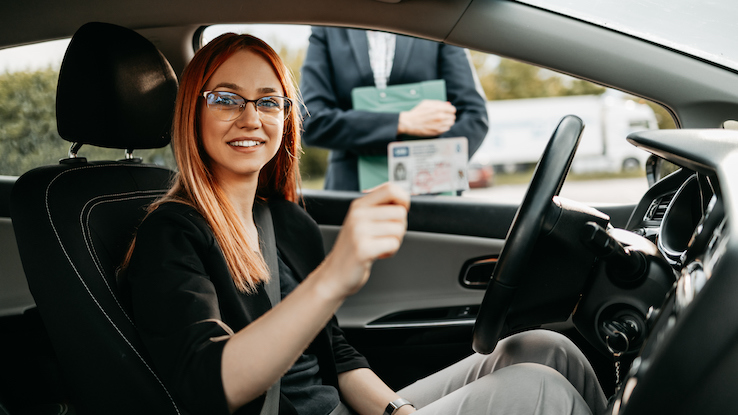 Students first have to pass their driver's permit exam to begin driving. This permit allows rookie drivers to hit the road with an experienced driver in the front seat. After practicing driving for a while, these budding drivers can take the skills test for their actual licenses. Studying for this test can be a little time-consuming, but it doesn't mean it can't be fun.
You should study and know the driving laws in your state. There's no getting around that. However, there are new websites and apps available that help the facts stick in your brain. Let's dive into some best practices for studying for your learner's permit exam.
Study Your Driver's Handbook
To prepare for the learner's permit exam, students need a copy of their state's driver's handbook. For this initial permit test, you will get tested on the information in this book. The manual highlights details about road signs and sharing the road with other drivers. It will likely also include information on specific laws for your state.
You can get a copy of the driver's handbook for free at your local DMV (Department of Motor Vehicles). Many states also share this handbook online for downloading. Again, keep in mind that laws do vary by state, and information has been updated over the years. It's essential to have the latest manual to study for your exam.
Take Practice Driver's Permit Tests
You can also take different practice tests online as you study for your exam. A mere Google search will lead to some great, free online options like Driving-Tests.org.
Because they are online, you can take them whenever you want. However, you want to make sure you take some practice exams that test you on your state laws too. If you get some questions wrong, you should receive feedback or more information. Don't skip over this.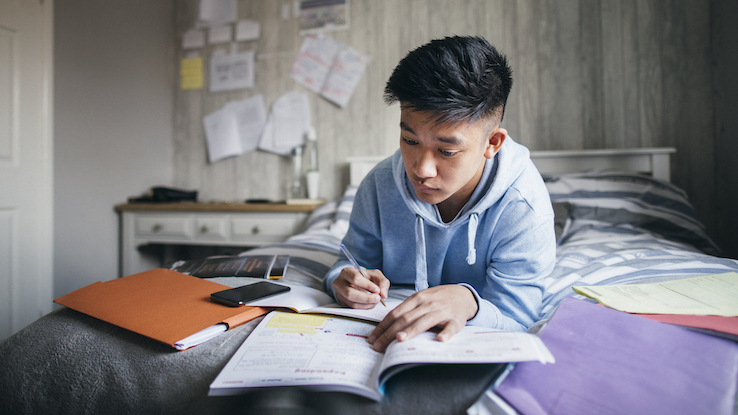 It's vital to continue studying areas that are a bit more difficult for you. Most state driver's permit exams consist of about 20 questions, so you aren't able to get too many wrong answers. Taking practice tests can help you retain the information. It will also help you get a feel for what the actual exam will be like.
Test Your Driving Knowledge With Fun, Interactive Games Online
Just because you're studying for a test doesn't mean you can't have fun. Several websites offer interactive games and quizzes to help you prepare.
DriverEdToGo.com tests your knowledge on parking signs, defensive driving, merging on the highway and more. There are also quizzes about your actual car and maintenance. The game is beneficial in preparing for your exam and learning what it is like behind the wheel.
Another fun driving game is located on DriversEdDirect.com. This game will test your parking skills, at least through a keyboard. It takes you through four challenging parking levels, which test your ability to parallel park and park in narrow spaces.
It gives students a better insight into when to start turning their wheel as they back into spaces. You will also learn how to navigate around other cars in lots. That is essential knowledge you'll need when you begin driving on the road.
Get Some Sleep and a Hearty Breakfast the Morning of the Exam
Understandably, the idea of taking this exam can make any rookie driver nervous. Nerves may mean a lack of sleep the night before the exam. However, a lack of sleep could negatively impact your memory. It is advised to get around seven hours of sleep or more before the exam to help recall the information you have studied.
Rookie drivers getting ready to take the driver's permit exam also shouldn't skip breakfast. Studies show that skipping breakfast can limit your cognitive function and work efficiency, and you want to be focused and alert while taking your test.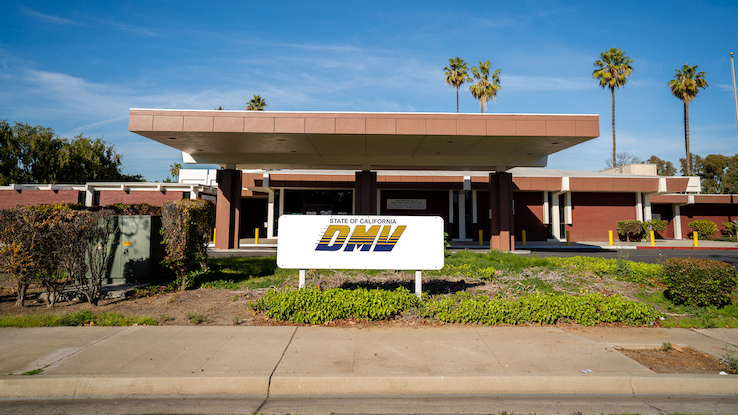 A hearty breakfast will help stimulate your memory before you go into the test. Breakfast is the meal of champions, after all. So, if you want a good chance at passing your exam, study, sleep and don't skip breakfast.
Get to the DMV Early for Your Driver's Permit Exam
To avoid being late or missing your exam, be prepared to arrive at least 30 minutes early. It is better to be early than to have to rush to the DMV the morning of your exam. When you are running late, your mind is frazzled. It can make it difficult to focus on what you studied.
If you arrive at the DMV with time to spare, you can check in at the front desk. There, you can submit any necessary documentation before the test. As you wait for your exam time, you can also continue to study for the exam.
Keep a Positive Attitude
It's vital that students keep a positive attitude as they study for their permit test. After you have studied and practiced, you have to be confident in yourself and the work that you have done. Your outlook on how the exam will go will impact how you do on test day.
There are a few ways to keep a positive outlook over this test. This one may seem a little cheesy but try it anyway. Envision yourself taking the exam and knowing the answers. Picture yourself passing and taking the picture for your learner's permit. This visualization technique can play a role in getting your permit.
Another idea is to listen to inspirational or upbeat music on your way to the exam. Listening to your favorite artists and tracks can calm your nerves and boost your energy.