Can You Teach Yourself to Sing at Home? Vocal Training Explained
For many of us, there's no greater joy than vocalizing our emotions through songs. We love singing in the car, the shower and karaoke lounges. Our voices are such great instruments because we can bring them literally anywhere. And now, technology has made it so user-friendly to record our vocals and even make our own songs. While a lot of us cringe whenever hearing our own voices playing back, it's never been easier to hear what we sound like while we sing.
And people's voices are certainly being heard. These days it's hard for some people to use their favorite apps like TikTok, Instagram or Snapchat without hearing one of their friends belting a tune. Perhaps due to this rise in technology and the interest in skill-building that's happened, at least in part, due to the COVID-19 pandemic, people have been taking the reins and are improving their range.
More and more people are now attempting to learn how to sing at home. But can it really be done — or done well? Some of the most famous singers, including Dave Grohl, Prince and Elton John, have been self-taught. But we aren't all prodigies and platinum-selling artists. So, realistically, can you teach yourself to sing at home? Here, we're examining vocal training for beginners to see if the feat can be accomplished.
Singer Tutorials, Galore!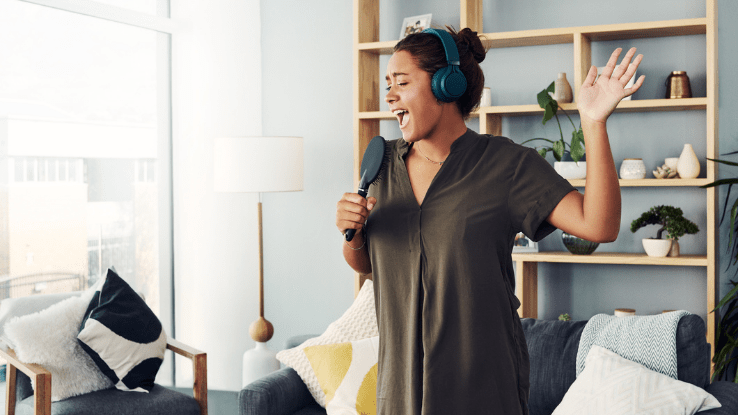 From the medium through which you get your vocal training to the style and genre of music you're hoping to perform in, -there are so many options. First, you'll have to select the type of format you're looking to learn from. There are tutorials that can help you learn to sing at your own pace and more structured lessons out there. Video tutorials offer the freedom to choose your own adventure and are popular thanks to their easy accessibility.
Video tutorials aren't one-voice-fits-all, though. There are tutorials for specialized types of singing like opera. You can also find tutorials geared towards certain genres like jazz or heavy metal. For free vocal tutorials, it's easy to get started on YouTube, Tiktok or wherever you watch video content. If you're thinking about investing financially in this endeavor and are looking for some basics, Christina Agulara's Masterclass can get you inspired.
Another thing to consider if you're serious about gaining foundational knowledge is whether to study music theory in addition to vocal training. This means learning how to read music as if it were a book. It's also what teaches you about the structure of music and the techniques to know for composing your own. No one needs to be an expert at music theory in order to sing, but being able to identify notes and read music opens so many musical doors.
Singing Lessons for Beginners: Now Available in Virtual Format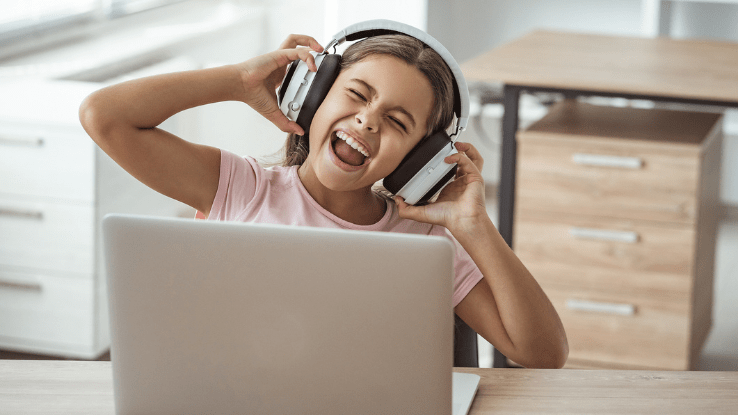 It's still possible to teach yourself to sing at home — and not do so alone. Vocal coaches are happy to work with students one on one from safe distances. Depending on where you live, you may have the option to find local singers who offer private lessons virtually. You may also be able to find a vocal coach through local choirs or your local community center.
Online courses are everywhere. They typically have more structure to them, with assignments, instruction manuals and the potential for feedback. One of the most popular online courses for vocal lessons is Ken Templin's Vocal Academy. Ken Templin's students work one on one with instructors virtually, so feedback is instantaneous.
If you're looking to improve your vocals within a certain time frame, there are also time-sensitive vocal training courses available to do from home. Whether you want r a basic introduction to singing or are looking to reintroduce your diaphragm to vocal-life, options like 30 Day Singer are perfect. Learning to sing takes a lot of initial building up of your vocal muscles. Shorter programs like these can point you in the right direction.
Why You Should Teach Yourself to Sing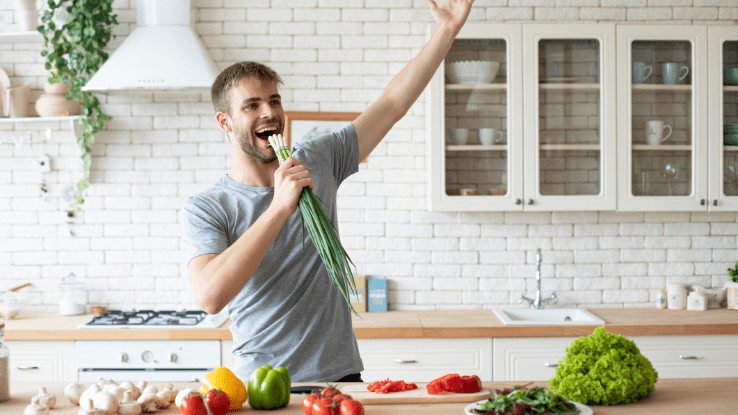 Learning to sing goes beyond sounding good in the shower or at karaoke night. Singing can be good for your body when done safely. It can help make your cardiovascular system more efficient while exercising larger muscle groups in your upper body. Engaging your diaphragm while singing also engages your core. Posture and ergonomics also come into play. Learning to sing is a lowkey way to get in shape.
Singing is also helpful from a mental health perspective. The use of your body, combined with the emotion that goes into singing, can create a cathartic experience. Some research suggests that singing can decrease anxiety and negative feelings. Singing along to a favorite song can also release endorphins, which can help decrease feelings of stress.
There's also a confidence boost that comes from learning to sing. Physically, vocal training offers tools that could help you in public speaking situations. Vocal training is about your voice, but it also includes things like understanding where and how to emphasize words. Add that to the mental health boost that singing provides, and learning to sing feels like a no-brainer. Not everyone will sound like a Grammy winner, but everyone can benefit from learning to sing.