How Tall Is an NFL Field Goal Post?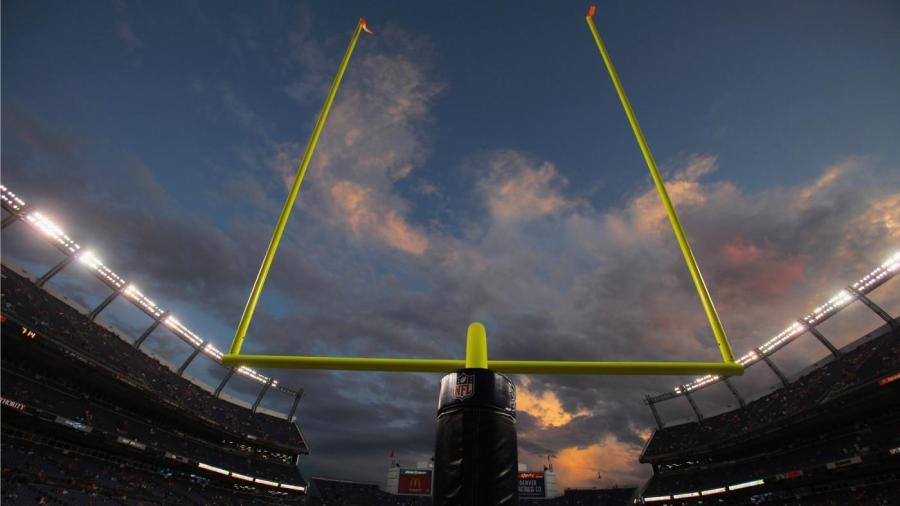 Ahead of the 2014 season, the National Football League made the decision to raise the full height of NFL goal posts from the traditional 30 feet to 35 feet. The height requirement was raised to make it easier for referees to determine whether a kick has gone through the uprights.
Manufacturers struggled with the decision as it is challenging to maintain stability while adding 5 feet of height onto the narrow but heavy poles that serve as the uprights. The crossbar on the goal post is 10 feet high. The kicker must get the ball over the crossbar and between the uprights for a kick to be deemed successful.