What Are Table Appointments?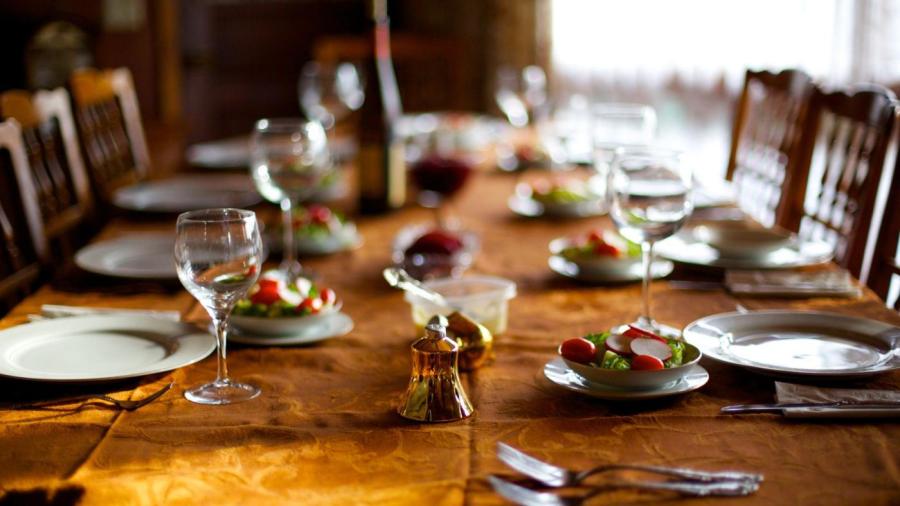 Table appointments are items that are used to set and decorate a table for a sit-down or buffet-style meal. These items include dinnerware, napkins, flatware, placemats, centerpieces, glassware, flower vases and other types of decorative elements that add visual interest to the dining or buffet table.
Individuals usually design table appointments to tie in the decorative theme of a gathering of people for a special event, such as a wedding or a holiday get-together. Therefore, the theme of the event serves as the inspiration for the table appointment. For example, a Christmas-themed table appointment might include red and green dishes and bouquets of fresh holly. A Thanksgiving-themed table appointment might include dried gourds and contrasting, autumn-colored dinnerware.
Individuals also use food to create unique table appointments. Bowls of Easter candy, fresh fruit and freshly baked bread placed in designated locations around the table are functional as well as decorative table appointment settings.
Traditional table appointment setters place each piece of dinnerware, flatware, glassware and decorative accent piece in specific places. However, modern table appointment setters do not have to follow any rules to create elegant, functional table settings. Instead, these individuals set and decorate event and holiday tables according to their own tastes, budgets and available resources.