How to Celebrate Susan B. Anthony Day With Suffragette Spirit
On February 15, 1820, Susan B. Anthony, a leader among suffragettes, was born. A suffragette is a woman advocating for the right to vote through organized protest. During Anthony's time, suffragette protests needed to be extremely disruptive because they were lobbying politicians but had no vote to promise any male politician. Their cause required shouting loud, getting arrested, chaining themselves to buildings and picketing at the White House.
Currently, Anthony's birthday is observed at a local level in states like California, Florida, New York, West Virginia, Wisconsin and Massachusetts. In recent years, there has been a push for this commemorative day to be turned into a national holiday.
New York's Carolyn Malony introduced a bill to Congress in 2011 called the "Susan B. Anthony Act," which would designate Anthony's birthday an official holiday. Although the bill didn't gain momentum and quickly idled out, perhaps in 2022 it needs to be revisited. Voting rights and voter suppression are issues that remain as critical today as they were in Anthony's time, and today, activists are channeling Susan B. Anthony's spirit as they continue to fight for the right to vote.
To honor the passing of the 19th Amendment and honor the suffragettes' grueling hard work, a national holiday makes so much sense. As of December 2021, 19 states have passed laws that restrict voting in some way. Voter suppression remains an important issue in the 2020s, and efforts to stop it, like the John Lewis Voting Rights Act, have not been passed.
So, dedicating a day to Susan B. Anthony should be welcomed.
There's still a lot of work to be done to achieve gender equality and voter rights — and there are a number of ways you can work to further Anthony's goals. Consider honoring her legacy and empowering yourself and your community with local activism that celebrates Susan B. Anthony Day. Whether your state observes the holiday or not, the following activities can help you commemorate the occasion and make strides towards equality. 
Read Empowering Books, Especially Ones Written by Feminists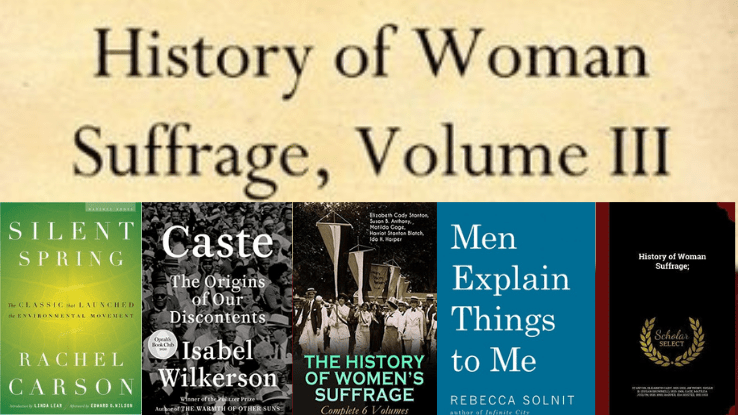 One great way to familiarize yourself with women's suffrage is to read The History of Woman Suffrage, originally published between 1881 and 1922 over six volumes. Written by Elizabeth Cady Stanton and edited by Susan B. Anthony and Matilda Joslyn Gage, the book covers the many years and struggles it took for women to achieve the right to vote.
If Susan B. Anthony was with us today, she'd probably be involved in great social causes of the time. Her bookshelf would most likely include texts like Caste: The Origin of Our Discontents by Isabel Wilkerson, Men Explain Things to Me by Rebecca Solnit and Silent Spring by Rachel Carson.
Reading a whole book in a day isn't achievable for most people. And when you're looking to celebrate a day for somebody like Susan B. Anthony, it's best to spend time with books like these, underline and bookmark the best quotes, and return to them periodically.
Take this quote from Stanton's The History of Woman Suffrage, for example: "The happiest people I have known have been those who gave themselves no concern about their own souls, but did their uttermost to mitigate the miseries of others." Sometimes a reader has to dig deep to find quotes that inspire and empower, but it's so valuable to find them.
Register to Vote and Register Others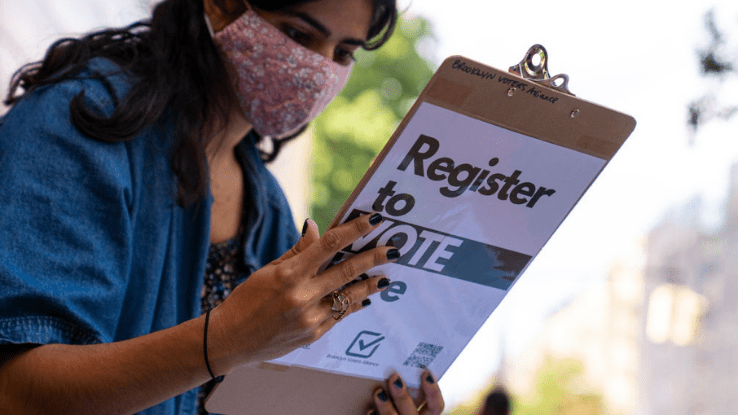 What better way to celebrate Susan B. Anthony Day than to incorporate voting into the occasion? Registering online has never been easier. Every state has different guidelines and deadlines for registering to vote. Often, there are cutoffs for online voter registration weeks before an election. In that case, voters may be able to register in municipal locations and by correctly filling out forms at voting drives.
What exactly is a voting drive? It's a coordinated event where participants work together to help others register to vote, too. Registration drives can be grand events where hundreds of people register to vote, or they might be smaller, more community-centric events. There are best practices from the Federal Election Commission that can help you learn how to conduct or participate in one of these events.
Driving someone to City Hall who can't get there easily, making phone calls or helping someone fill out their forms are all effective ways to participate in a voting drive. All of this is in line with Anthony's values and the perfect way to acknowledge Susan B. Anthony Day.
Run for Office — Who Knows What Could Happen? 
In 2017, a grassroots movement called "Run For Something" came to fruition. The idea at the time was simple — encourage more people to run for office and further empower those who already are.
Many people grew up with the idea that a potential candidate has to have certain traits or a certain background to run for office. Someone who didn't come from the right family, study political science or become a lawyer out of school might be discouraged from running. For decades, the U.S. government was all white and identified as male and straight. In recent years, grassroots movements have attempted to change that narrative.
As a result of these efforts and work from organizers all over the country, more women than ever are running for office. If the U.S. really is a "great melting pot" of diversity, then its government should reflect that. It's not there yet, but slow progress is being made. Given all this information, Susan B. Anthony Day would make a great day for announcing your candidacy.
Focus on Listening to Others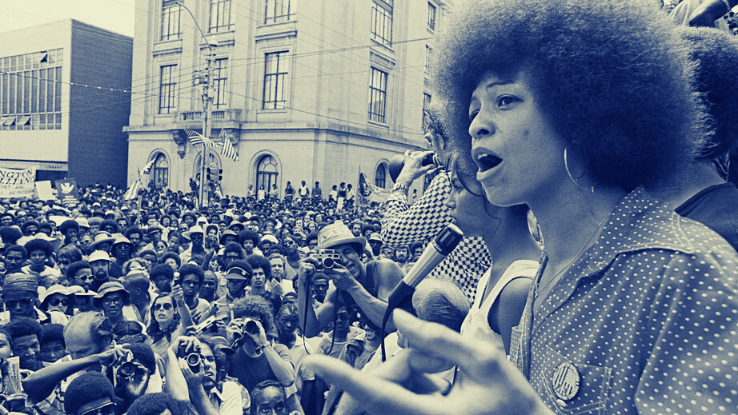 Listening is a bit of a lost art. In a society that focuses on ideological divisions and opposition between two sides of an issue, it can be hard to foster open dialogue. It's even harder for change to emerge from that dialogue. That's why we need more days like Susan B. Anthony Day.
A day that honors Susan B. Anthony is the perfect day to start (or renew) your commitment to championing social justice issues and reminding people of the importance of listening to others. Notably, the women's suffrage movement of Anthony's time developed a dynamic relationship with those advocating for suffrage and related issues for Black, Indigenous and other marginalized groups.
While Susan B. Anthony was able to patch her relationship with fellow advocate Frederick Douglass, their rift remains an example of two activists with similar causes not finding common ground. This was more so on Anthony than Douglass, but both icons lived in a country that had existed for a century but hadn't made space for people like them.
The U.S. is still in its infancy compared to other nations, and while it leads the way in many fields, it still has a long way to go. An official Susan B. Anthony Day would allow us to listen to Anthony's accomplishments while reminding us that everyone can do a little better. And in the meantime, the undertakings listed above can help us maintain her legacy while bettering our communities and ourselves.