How Do You Substitute Worcestershire Sauce for Soy Sauce?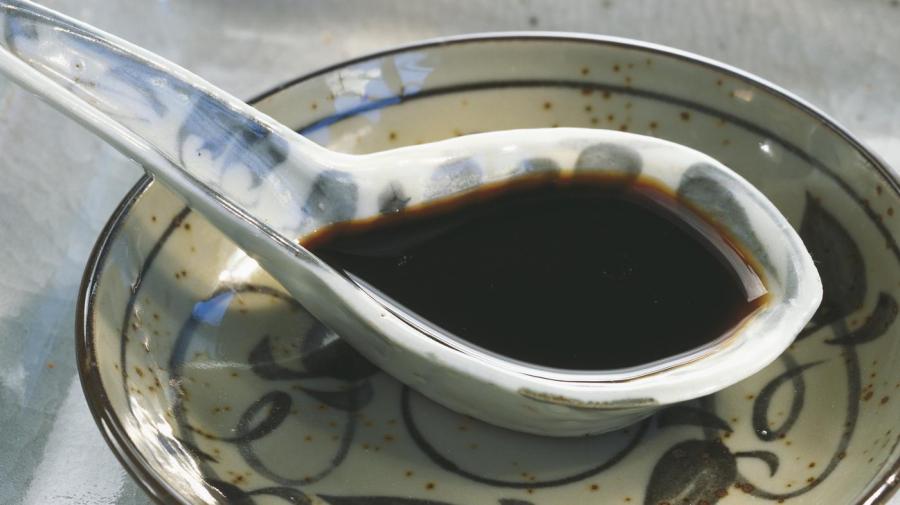 To replace 1/2 cup of soy sauce, combine 4 tablespoons of Worcestershire sauce with 1 tablespoon of water, and mix thoroughly. Worcestershire sauce and soy sauce both have strong, tangy flavors, so, in a pinch, a simple substitution works.
If a substitution is needed because of allergies to certain ingredients, it is possible to make an easy Worcestershire sauce from scratch. Substitute this homemade version instead of the purchased variety: In a blender, thoroughly combine 1/2 cup of apple cider vinegar, 2 tablespoons of Thai fish sauce, 2 tablespoons of honey, 1 tablespoon of molasses, juice from one lime, 1/2 teaspoon of ground cloves, 1/2 teaspoon of onion powder, 1/4 teaspoon of garlic and 1/4 teaspoon of chili powder. Store this liquid in a lidded container in the refrigerator.
Another simple, low sodium soy sauce substitute can be made by combining a few common ingredients. Dissolve 3 tablespoons of beef bouillon granules in 1 1/2 cups of boiling water. Add 1/4 cup plus 1 teaspoon of cider vinegar, 2 tablespoons of sesame oil, 1 tablespoon of dark molasses and a dash of pepper. Mix the ingredients thoroughly, and place the imitation soy sauce in a container with a tight lid. This should be refrigerated. Shake the mixture before using the sauce.