Top 5 Blogging Sites for K-12 Students
Looking for a way to keep your students engaged this semester — or to give a younger learner in your household some opportunities to explore their creative writing skills outside school? Blogging is a great activity to try out. Regularly writing blog posts helps kids learn to express themselves in writing, improve their communication skills and think quickly, and it can even boost their self-confidence.
As with many social media platforms, however, some of the larger blogging websites require users to be age 13 or older in an effort to protect younger kids. Fortunately, there are several reputable websites that allow teachers and parents to introduce children to the world of online publishing and blogging in a safe way. Check out our picks for some of the top student blogging and writing sites to consider working into your curriculum each year.
Top Pick for Younger Students: Edublogs.org
Edublogs is one of the most popular resources for teachers looking for an easy way to introduce their students to blogging in a safe and fun way. The free website allows teachers to create class blogs and group projects and even assign writing work for kids online. The site also allows teachers to maintain privacy controls and decide who has access to each piece of content.
Using this site, educators can follow student progress, leave private feedback and approve assignments once children complete them. There's also a great learning center called Edublogger, which includes writing prompts for both teachers and students along with plenty of helpful guides to everything from copyrights and fair use laws to the process of incorporating videos into blogs.
Designed specifically for educational use, Edublogs is a great resource for individual teachers. If you're looking for an option to implement in multiple grades throughout an entire school, however, CampusPress is a great alternative that's designed for schools, school districts and universities.
Best Social Learning Network: Fan School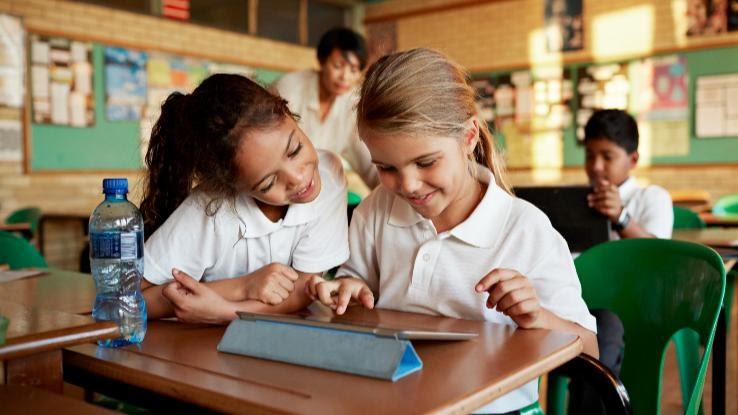 Fan School is a blogging platform that's geared towards allowing students to publish their best work to an authentic audience safely. Students are assigned portfolios where they can store compositions and choose which pieces to feature as their skills evolve. One great feature of this site is that teachers have the ability to monitor all of their student activities on the platform. For added protection, educators must give their approval for posts to be published live.
Fan School mixes educational learning with safe, secure social networking by allowing students to connect with other students and teachers worldwide who share their same interests. By giving students the opportunity to publish to a real audience, teachers can help them "own their work" and guide them into the world of online publishing with appropriate safeguards in place.
Best for Workshopping: Write the World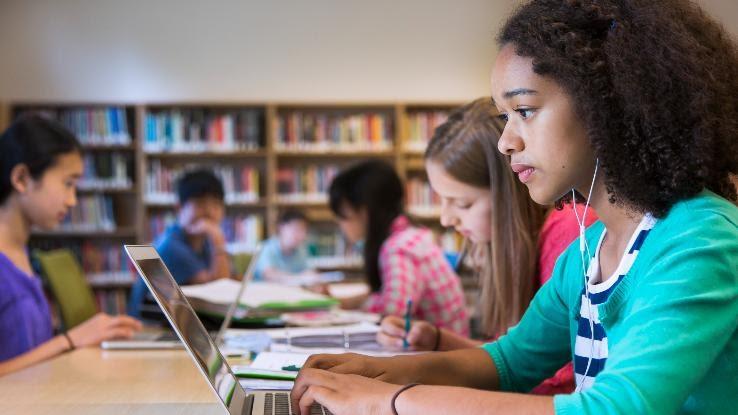 If you're searching for a great writing platform for older students, take a look into Write the World. The platform allows educators to create online writing groups either within a single class or an entire global community. Each teacher acts as a group manager and has the ability to create assignments or writing prompts for the students in their class group. They can then access each students' work through their individual portfolios or facilitate peer-to-peer feedback. Educators can also create private writing groups that are only accessible to a class, school, school district or community.
If you choose to go global, you can connect your class to a community of writers from over 120 countries around the world. Your students then have the ability to network with other writers, exchange feedback, and participate in monthly writing competitions and weekly prompts. Complete with a number of great resources, Write the World is a great place to give students a chance to experience the thrill of writing for a real audience.
Top Pick for Creative Writing: NaNoWriMo
If you're looking to give your creative writing students an epic year, then consider signing up for the NaNoWriMo Young Writers Program. November is National Novel Writing Month, and the adult version of NaNoWriMo is geared towards helping writers all over the world reach various composition goals. The site also features a version for kids that can be an incredible asset for any creative writing teacher throughout November and beyond.
When you sign up as an educator, you can create an online classroom space and enroll each of your students with a unique code. The site provides a printable permission form you can use to run the idea by your students' parents. Once everyone is ready to go, you can use the site throughout the year to help students create writing goals and hold classroom discussions while you assign class-wide writing challenges.
When November rolls around, each of your students will be able to participate in National Novel Writing Month by selecting a word count goal and earning badges for completing certain milestones. Along the way, you maintain full access to each student's novel so you can monitor progress, provide helpful hints and issue further writing prompts.
Once November ends, your class can continue writing and editing with help from the supportive "Now What?" resources throughout January and February. NaNoWriMo is a great way to give your students the chance to dig deeper into writing and create long-term writing habits.
Best for Older Students: Weebly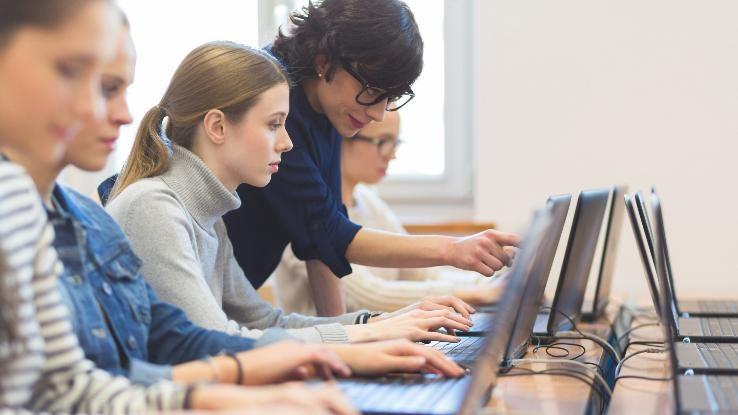 For many years, Weebly explicitly catered to educators with their Weebly for Education program. However, despite shutting down that specific program, the original Weebly can still be a practical educational resource for the right teacher. If you're working with older students, Weebly offers a thorough introduction to website building that students will be able to use in the real world.
Once you sign up for an account, you can build and launch a basic website for free with a simple drag-and-drop interface that doesn't require coding skills. While additional add-on features are available if you upgrade to a monthly subscription, the free version includes everything your students need to set up simple websites or blogs.
The downside here is that if you assign students individual blogs, you won't have the same moderator controls as you would with other sites on the list. For this reason, we recommend either sticking to a class blog or obtaining the older students' parents' permission before allowing them to make individual blogs. The upside, however, is that Weebly is a reputable site that many businesses and individuals use, and your students will learn skills they can apply to future site-building endeavors.