What Do the Stickers on Ohio State Helmets Mean?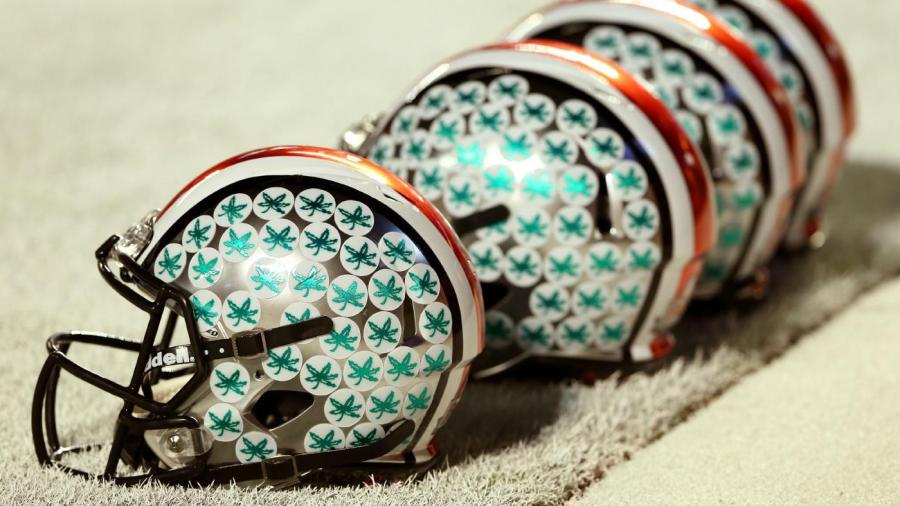 The stickers worn on the helmets of Ohio State football players are small buckeye stickers awarded to players for strong performances. The stickers represent buckeye leaves and thus align with Ohio's state nickname, "The Buckeye State," as well as the team's nickname, the "Ohio State Buckeyes."
Ohio State Head Coach Woody Hayes first began giving players the buckeye stickers in the fall of 1968, according to ESPN. A long-time team trainer suggested the stickers as a motivational gimmick as the team was expected to compete for a national championship that year. Ever since, players have been given stickers throughout the year after great games.