What Is the Standard Height of a Dining Table?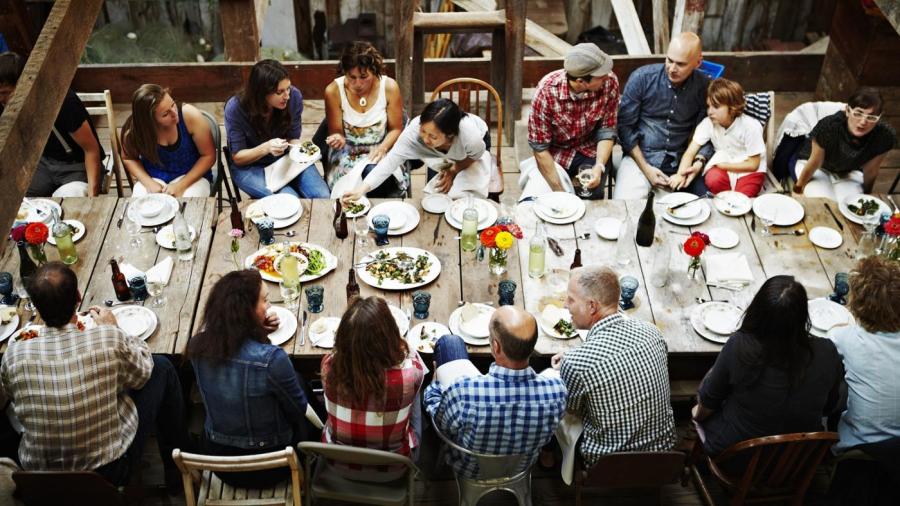 A standard dining table is between 28 and 30 inches high. A coffee table is generally under 20 inches high.
The standard height of a table depends on the use of the table and its style. For a traditional formal dining table, the standard height is 28 to 30 inches. This is high enough to allow diners to slide their chairs under comfortably without striking their knees against the table. It is also low enough to allow comfortable eating. This height is ideal for disabled individuals sitting at the table in a wheelchair. When choosing a dining table, it is important to take the underside of the table into consideration. The strip of wood between the table legs, called the apron or skirt, can interfere with dining chairs that have arms. A standard dining chair is between 17 and 19 inches high.
There are standard heights for other styles of dining tables. A counter height table, for example, is typically between 34 and 36 inches high. This kind of table is less formal, and is used in smaller, casual dining areas such as breakfast nooks. A bar height dining table is even less formal and more trendy. These are between 40 and 42 inches high and require bar stools for seating. Bar height tables typically have small tops, so they are not ideal for normal dining.