What Are the Standard Dimensions for Twin, Full, Queen and King Box Springs?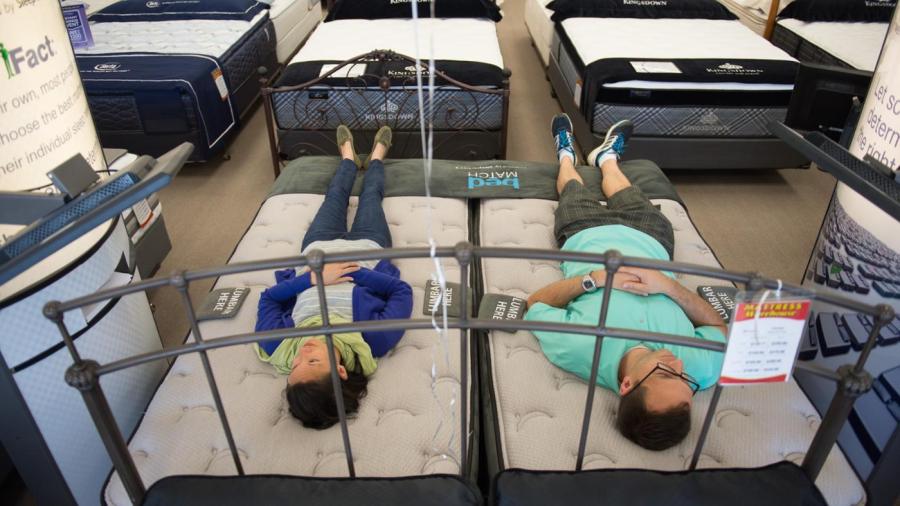 For standard box springs, twin sizes are usually 38 or 39 inches wide by 75 inches long, and full sizes are 53 or 54 inches wide by 75 inches long. Queen- and king-size box springs are both 80 inches long, but measure 60 inches and 76 inches wide, respectively.
Twin XL is a specialty size that has the same width as a standard twin box spring, but has an 80-inch length, similar to a queen or king. This size is commonly used in college dorms where space is limited, but the bed must be large enough to accommodate tall adults. At 72 inches wide by 84 inches long, the California King is another specialty size designed to offer more leg or body room, especially for couples.
Box springs are made to match mattresses in width and length, but manufacturers offer products with a variety of height measurements, typically ranging from 5 to 9 inches. High-profile or low-profile box springs can help raise or lower the bed to a comfortable height, especially for children and individuals with limited mobility. Also known as mattress foundations, box springs provide a supportive framework that absorbs shock, reducing the constant pressure and tension that leads to mattress wear. Box springs are usually compatible, but not required, when mattresses are paired with platform beds.