What Size Washer and Dryer Do You Need to Clean a King-Size Comforter?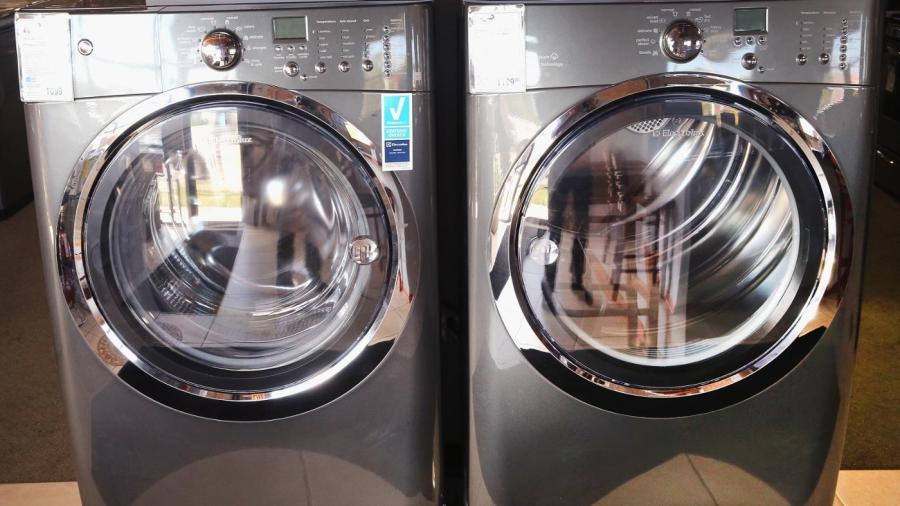 Washing and drying a king-size comforter, which weighs up to 14 pounds, requires a washer capacity of at least 3.8 cubic feet and a dryer capacity of at least 7 cubic feet. Front-loading washers, which can be packed tightly, are built to handle the bulkiest loads.
For best results, the comforter must fit in the washer comfortably with room for the water to circulate. The largest washing machines have a capacity of 5 cubic feet or more, while the largest dryers top 9 cubic feet, making it easy to wash and dry an entire bedding set in one load. As of 2014, the price for a jumbo or mega washer and dryer pair can exceed $1,500.