What Size Is a Standard Refrigerator?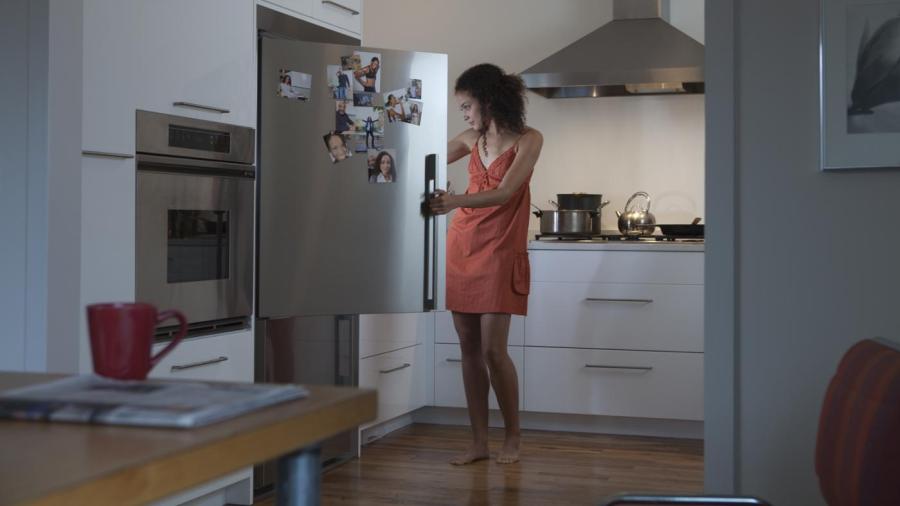 Most refrigerators measure about 70 inches (1.78 meters) tall and 36 inches (0.91 meters) wide. Depth measurements vary considerably, depending on a number of factors.
One of the more popular kinds of refrigerators sold, as of 2015, is the counter-depth refrigerator, which is approximately as deep as residential kitchen counters. These refrigerators are slimmer than most units, but any measurement of depth must still take into account the depth of the handles and a small 1-inch space behind the unit for necessary air circulation. For example, the Frigidaire Gallery Counter-Depth Refrigerator (Model FGHC2331PF) has a depth of 31 inches, including handles.
The size of refrigerator needed for a home or business varies depending on how many residents or employees are using it. Smaller refrigerators are not always a lot more energy efficient than larger ones. Smaller kitchens can look overwhelmed if refrigerators are very large. Actual refrigerated space can vary when comparing side-by-side refrigerators and those with freezers on the top or bottom.