What Side Does a Ladies Corsage Go On?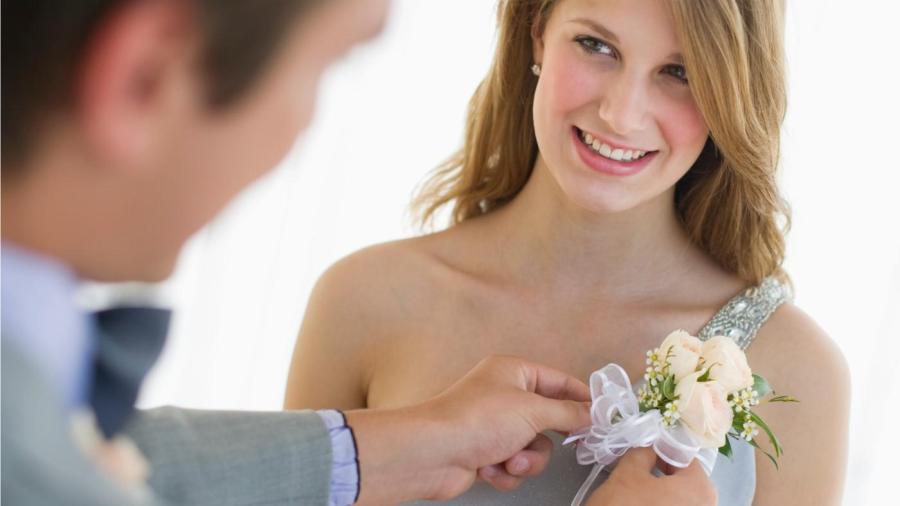 A corsage is traditionally worn on the left side near the shoulder. If a lady's dress is strapless, it can be pinned to the left side of the bodice or at the waist. Prom corsages are usually sold with ribbons attached and are often worn on the left wrist.
The word "corsage" comes from the French word for the bodice, referring to where it was traditionally worn. The giving of corsages evolved from the practice of bringing a bouquet of flowers to a young woman's parents on the night of a social event. Before leaving for the event, the gentleman would take one of the flowers from the bouquet and pin it to the lady's dress.