What Should I Wear to the Rocky Horror Show?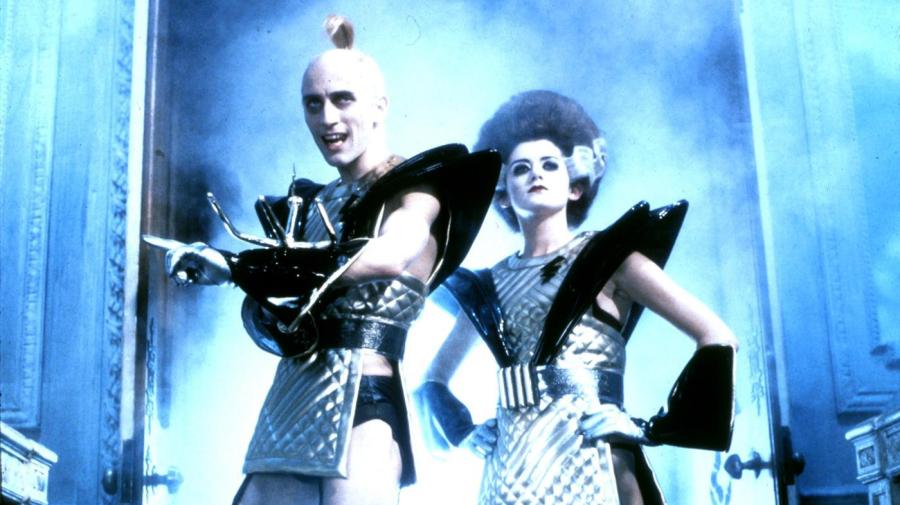 Some fans wear stockings or high heels to the "Rocky Horror Picture Show," and others make copies of costumes worn in the movie, according to a British fan site. Another option is for fans to wear regular clothes and bring several props.
Props for fans include rice, newspapers, toast, rubber gloves and toilet paper. Water guns are sometimes used during the rain scene, although many theaters prohibit the use of water-related items. Audience participation is the norm for all showings of this movie. Audience members shout comments, throw things at the screen and make noises in response to scenes from the classic film.