Secrets from Behind the Scenes of Your Favorite Game Shows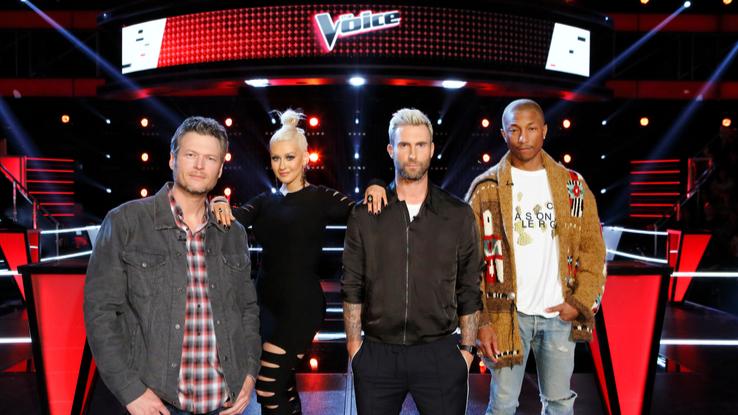 Step right up! Step right up! You're the next contestant to find out what really happens behind the scenes on your favorite TV game shows.
That's right! From Wheel of Fortune and Survivor to classics like Press Your Luck and The Price Is Right, every show has secrets it doesn't want you to know.
You Don't Walk Out with Your Prizes
If you think prize winners from any game show get to walk out with their prizes, think again. Sure, it would be nice to leave the studio with a giant check or drive off in your new car, but that's not how it works.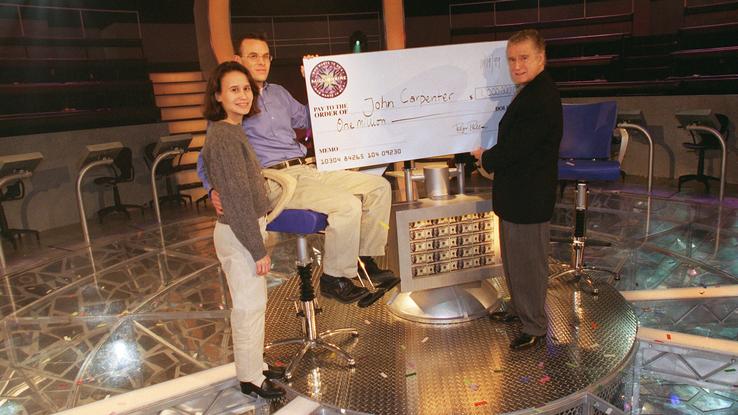 Collecting your prizes from game shows can be a very difficult process. First, there's a lot of paperwork to fill out. It's income, after all, and it's the kind of income that has a lot of special rules so your rewards require documentation. It could take upwards of 90 days to receive your actual prizes.
You Don't Get Everything You Win
Nothing in this world is free, especially prizes from game shows. It's exhilarating to win something on your favorite show, but that excitement quickly fades when you learn you have to pay taxes — and how much they are.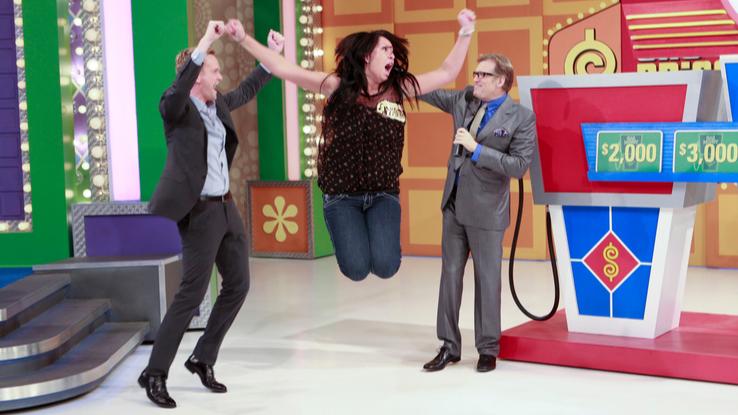 If you win anything on a game show, you must file a tax return for the state where the show is filmed. Any prizes, including items like cars and furniture, are considered taxable income. Sometimes, taxes are so high winners decide to turn down their item prizes and take cash payouts instead.
Not Every Prize Winner Pays Attention to the Taxes
Some people let the flashing lights and big checks go to their heads before they even collect their payouts. Depending on what type of income you make, you could end up losing 50% of your cash prize. So, even if Regis Philbin calls you a millionaire, you might end up with $500,000 or so.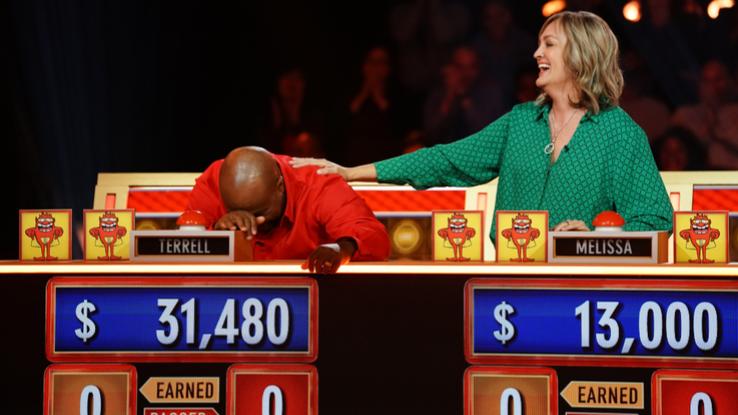 It's best to avoid making big purchases before you collect the final cash amount. For families who win as a team, it's even more confusing. Cash prizes are split evenly, but what happens when a family of five wins a car?
The Crazier You Are, The More Likely You Are to Get Cast
If you're looking to get cast on a game show, the rule of thumb, according to producers, is to stand out as much as possible. They have seen thousands of previous contestants, so be as over-the-top as possible to get their attention.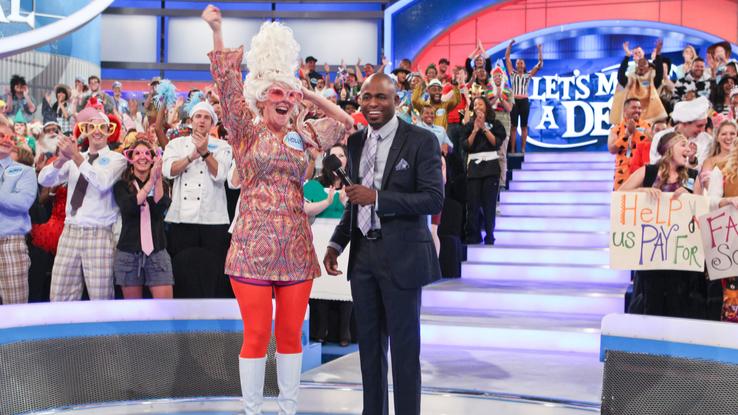 On "Let's Make a Deal" and "The Price Is Right," clever T-shirts and outlandish costumes are must-haves to get on stage. It's also important to be loud and energetic to really stand out as someone who loves to have fun. The more charismatic and confident you are, the better chance you have to get casted.
There Are Reshoots During Game Shows
Producers can't rely solely on crazy contestants to make good TV. Just like other TV shows, game shows go through a lot of editing to make sure the finished product is as entertaining as possible. The more material they can capture the first time, the better the final footage will be.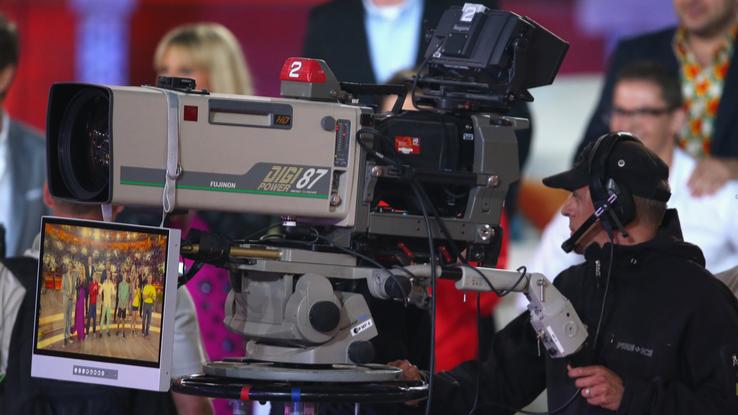 However, the film crew doesn't always capture all the shots they need to pull off every scene. That means if someone wins a great prize and the footage isn't great, the producers will demand to re-film it. Contestants and audience members have to sometimes fake their surprise to get the right shot.
People Polled for Answers Don't Know It's for Family Feud
You know all those confusing Family Feud responses? Well, imagine how people feel when questions they were asked on a phone survey end up on Family Feud. If you thought audience members answered the questions asked on the show, think again. It turns out a polling firm name Applied Research-West screens people over the phone.
The callers usually ask 30 to 40 questions at a time, and people don't know their answers go on the popular show. It normally takes around three weeks after the surveys for the questions to appear on the show. The answers are sometimes a little weird, and now you know why.
Steve Harvey Has a Favorite Worst Feud Answer
Current Family Feud host Steve Harvey still gets surprised by bad answers, even after being on the show for 10 years. During an interview with Seth Meyers, Harvey revealed how some people's answers truly blow his mind.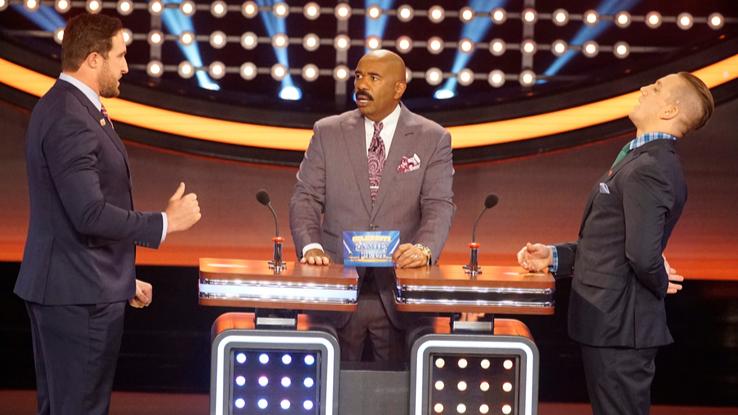 One question asked, "If a robber breaks into the house, what's the most unexpected thing he would hate to run into?" Instead of an answer like "the homeowner" or "a bulldog," the man said "a naked grandma!" To this day, Harvey still doesn't understand where that answer came from in that man's head.
Steve Harvey Sometimes Helps Out the Contestants
No, he doesn't give contestants the number one answer, but Harvey was beyond generous with one contestant after learning he was terminally ill. The man went on the show to raise a little money for his family. That's when Harvey stepped in.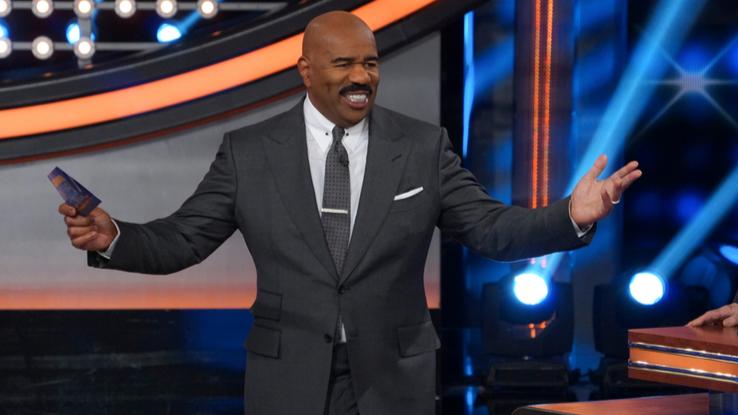 The man and his family won the $25,000 cash prize, but Harvey wanted to give more. He took another $25,000 from his own pocket and gave it to the family, no questions asked. It was an incredibly kind gesture from the host.
The First Family Feud Host Met His Wife on Stage
Kindness and generosity are incredible gestures, but offering a wedding ring is a whole other story. Richard Dawson, Family Feud's first host, was notorious for kissing the female contestants. He said it helped them relax if they were nervous, but he may have had ulterior motives.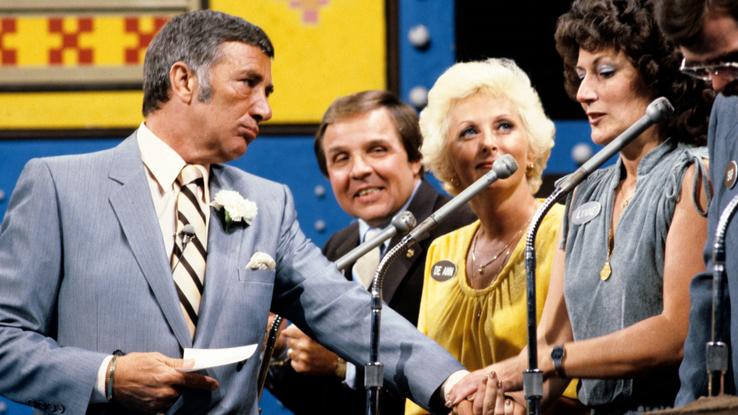 In 1981, Dawson met his flirtatious match in Gretchen Johnson, a contestant on the show. They flirted throughout several episodes to the point where Dawson had to get her number. The couple got married 10 years later.
Pat and Vanna Used to Drink on the Job
It seems like "Anything goes!" was the policy on game shows back in the day. Take Wheel of Fortune, for instance. Co-hosts Pat Sajak and Vanna White of the long-running game show were very loose in the beginning. That's actually because they were drunk.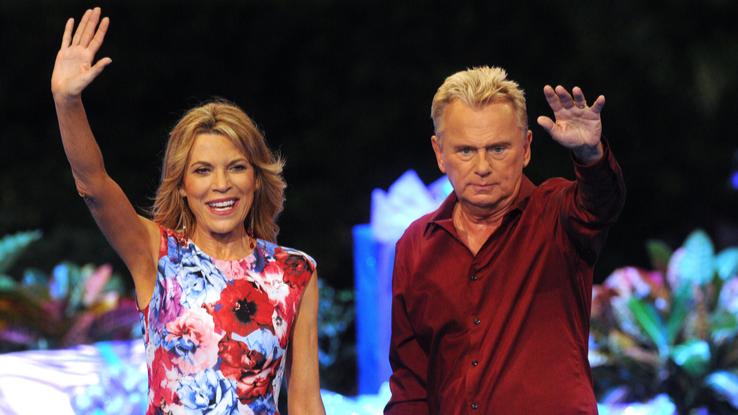 Sajak attributes their behavior to their youth. "It was a different show then," he explained. They frequently had from two to six drinks before taping the last shows of the day. Sometimes, they had trouble recognizing the alphabet, which sure seems like an important thing to remember for a word-based game show!
The Wheel Is Super Heavy
Perhaps the co-hosts needed the liquid courage to give the wheel a good spin? After all, the famous wheel on Wheel of Fortune weighs in at a monstrous 2,400 pounds. Of course, when you compare it to the total set's colossal 1 million pounds, it doesn't seem very heavy.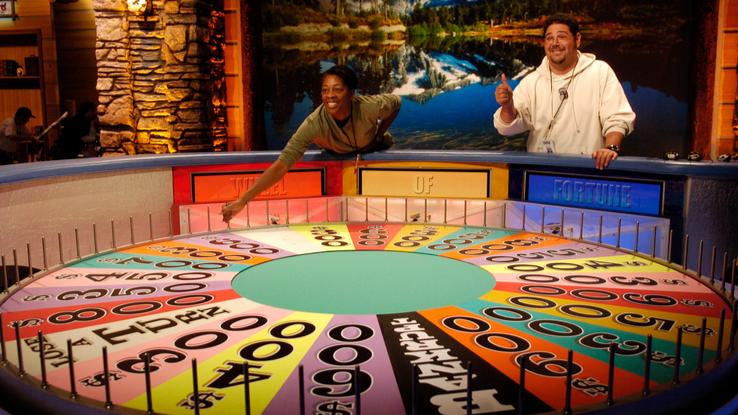 It must be very challenging to actually give the wheel a good spin. Not to mention the 73 stainless steel pins that hit the dials to slow it down, requiring even more effort. If you don't leave with money, at least you leave with a good workout.
Fans Suspect the Wheel Is Rigged
We know what you're thinking: A wheel of that size must have some hidden mechanics to get it going — which could also mean hidden mechanics to make it stop. You're not alone in that assumption. In fact, several online conspiracies claim the wheel is rigged.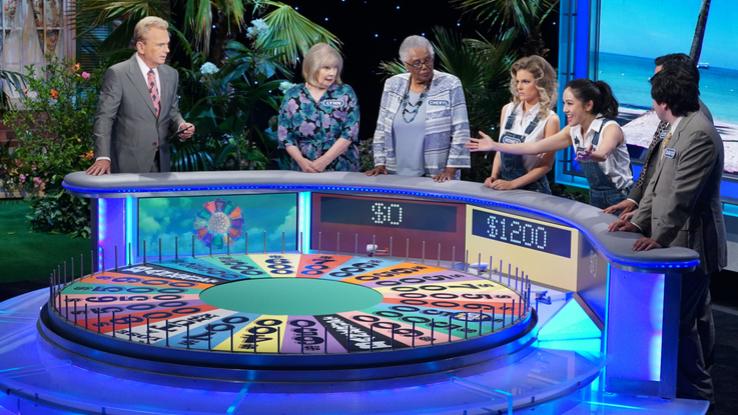 Some even speculate that Sajak has a brake near his post to stop the wheel wherever he wants. That would explain why Sajak never lands on Bankrupt for the final spin of the show. On the other hand, remember that producers edit the show, and they can just cut the moments when he lands on Bankrupt to move the show along.
Vanna White Is a World Record Holder
Speaking of moving the show along, nothing gets the audience more jazzed than Vanna White's enthusiasm. At the start of every spin, Vanna gets the crowd going with raucous applause. It's a smart tactic that eventually landed her in the Guinness Book of World Records!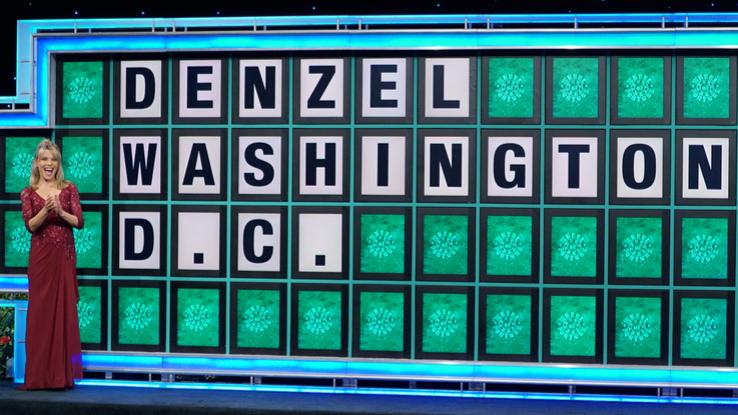 That's right, White holds the record for "Television's Most Frequent Clapper." Someone did the math and determined Vanna claps her hands about 28,000 times a season. After 37 years of hosting the show, that amounts to a whole lot of clapping.
The Price Is Right Cast Stuck Around for a While
A good game show host knows how to keep fans coming back for more with a winning personality. Vanna and Pat know how to do it and so did Bob Barker, who hosted The Price Is Right for 35 years.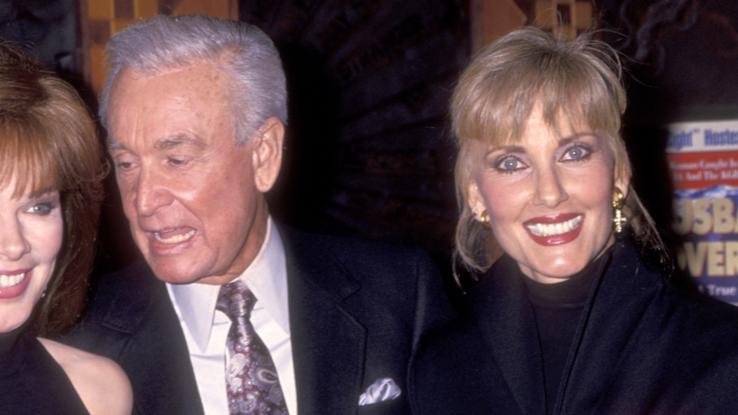 Barker wasn't the only cast member to stick around for a while. The models who display the prizes on the popular game show today may come and go, but model Janice Pennington was a cast member for 28 years. Modeling careers can be short-lived and unpredictable, but Pennington wisely turned the show into a career.
The Price Is Right Has More Than 70 Different Games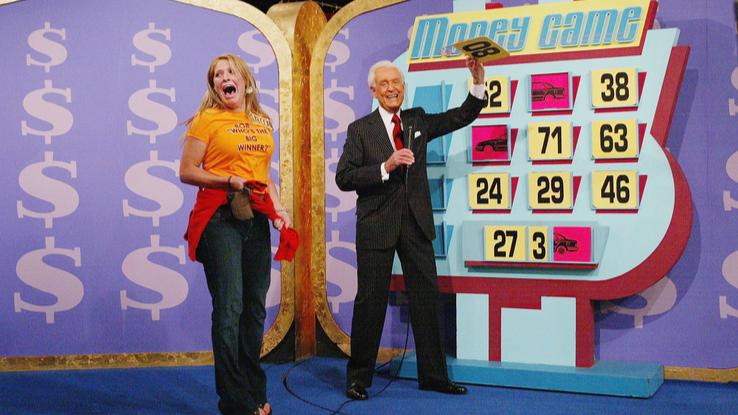 The Price is Right airs every weekday, so the show needs a lot of games to keep fans entertained. Believe it or not, the producers have more than 70 different games in constant rotation. Obviously, you never want fans to think the show is too predictable.
They intersperse fan favorite games once every two weeks to keep viewers happy. At the same time, they add in lesser-known games to test out which ones could end up as the next fan favorites. The producers basically figured out a successful equation for proper game rotation.
A Mistake on Plinko Cost the Show a Lot of Money
You can probably agree that Plinko is an ultimate fan favorite game on The Price Is Right. Dropping the 10 custom-made Plinko chips down the wall in hopes of winning $10,000 is quite a thrill to watch.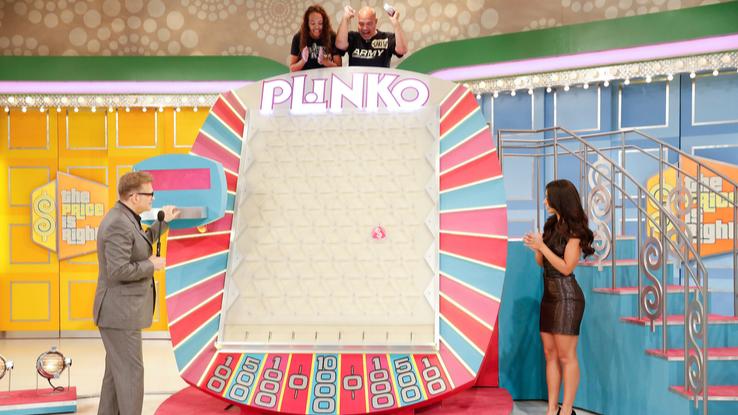 In 2008, viewers watched in shock as one contestant landed in the $10,000 slot three tries in a row. Producers realized they forgot they had rigged wire on the board to film a commercial shoot with each chip landing in the center slot. They fixed the mistake, but the contestant got to keep the giant cash prize.
The Price Is Right Used to Give Out Way Better Prizes
A cash prize of $30,000 sounds like a lot of money, but imagine winning an airplane. In the show's early days, major prizes like airplanes, submarines and even houses were up for grabs. To be fair, it was a completely different show back in the day.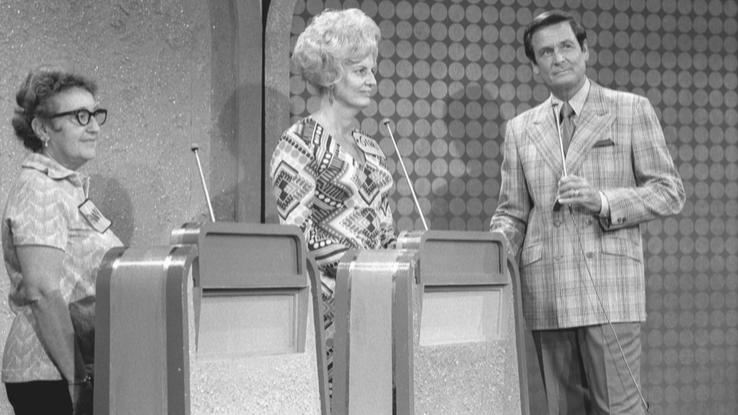 Also interesting, The Price is Right didn't start out with a rotating list of guessing games. Instead, it worked more like an auction, with the closest bidder claiming the big prize. It made for a more challenging game with several big prizes going unclaimed on each episode.
It's Really Hard to Be Smarter Than a 5th Grader
Some game shows make it incredibly difficult to win. Take Are You Smarter Than a 5th Grader? The quiz show asks contestants 10 questions found in elementary school textbooks. It sounds easy enough, but the amount of winners is sure to surprise you.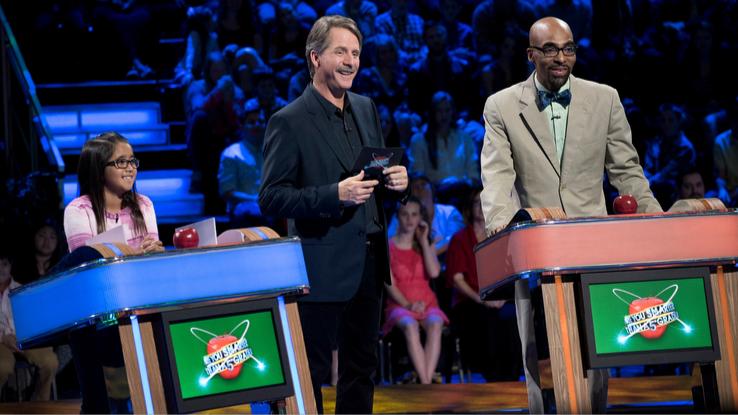 After 98 episodes on Fox, only two players won the $1 million grand prize. One winner was a superintendent of public schools and the other was a Nobel Prize winner in physics. Seems like it requires a very prestigious education to be smarter than a 5th grader.
Who Wants to Be a Millionaire? Was Too Easy to Win
On the flip side, Who Wants to Be a Millionaire? was too easy to win. Within the first season, six contestants made it all the way to the top, claiming the grand prize. That was too many winners for Lloyd's of London, the insurance company that signed the checks.
The company quickly sued the show's producers for making it too easy to win. (Sour grapes, anyone?) They wanted the American spin-off to be as difficult as the original British version. There were much fewer million-dollar payouts across the Atlantic.
Lifelines Are Far from Random on Who Wants to Be a Millionaire?
One of the most recognizable parts of Who Wants to Be a Millionaire? is the lifelines contestants use on challenging questions. The "Phone a Friend" lifeline lets the contestant call someone in their life at random to get help on a question.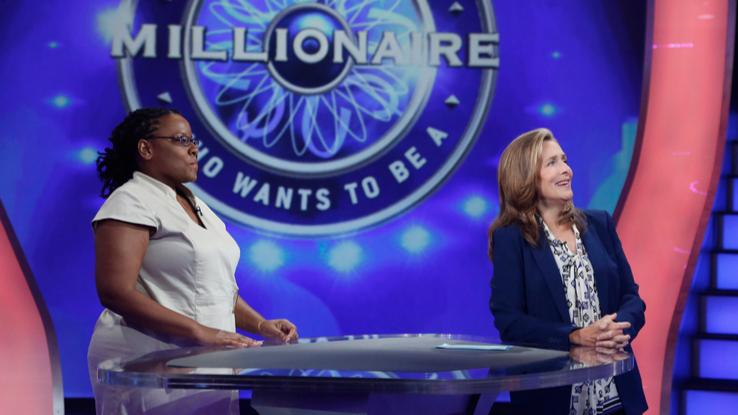 Only it isn't random. Producers heavily vet the contestant's connections to make sure they're okay to be on the show. And their friends aren't geniuses on the phone — they just have access to Google like everyone else at home.
A Contestant on Press Your Luck Cheated His Way to Victory
Googling answers isn't cheating on Who Wants to Be a Millionaire?, but counting rotations on Press Your Luck certainly was. In 1984, the game show made contestants stop the rotating prize wall to either win prizes or lose everything if they landed on a Whammy.
Michael Larson spent months studying the patterns on the Press Your Luck prize wall. When he finally got on the show, he was able to dodge the Whammies for a record 46 spins. Producers caught on to his scheme, but it was too late. He walked away with more than $110,000 in cash and prizes.
The Whammies Can Take Away a Lot of Money
If you didn't study the Whammy wall like Larson did, you could lose quite a bit of money. Every turn at the prize wall is a gamble, but contestants can pass their spins to other contestants to protect their winnings.
On one episode years ago, two contestants kept passing their spins until they accumulated more than $50,000 combined. Someone eventually had to lose, and she lost big. The poor contestant had more than $30,000 in cash and prizes taken from her by a last minute Whammy spin.
Jeopardy Champions Don't Have Time to Rest After Winning
Most game shows film several episodes in one day so the winners can continue their streak one episode after another. Jeopardy, the most difficult trivia game show on television, films several episodes in a day as well, and that can be stressful for winners who have to compete within 10 minutes after winning their first show.
That's right — episodes are taped 10 minutes apart. Returning contestants don't really get enough time to rest their brains before diving back into the game. You only have enough time to change clothes, so it looks like the shows took place on different days.
Winning Jeopardy Provides Perks Like No Other Game Show
If you win an episode of Wheel of Fortune, you may go home with a hefty cash prize. If you're a Jeopardy champion, you may win your next job interview. Many Jeopardy winners include their victories on their resumes and LinkedIn profiles, hoping to boost their career opportunities.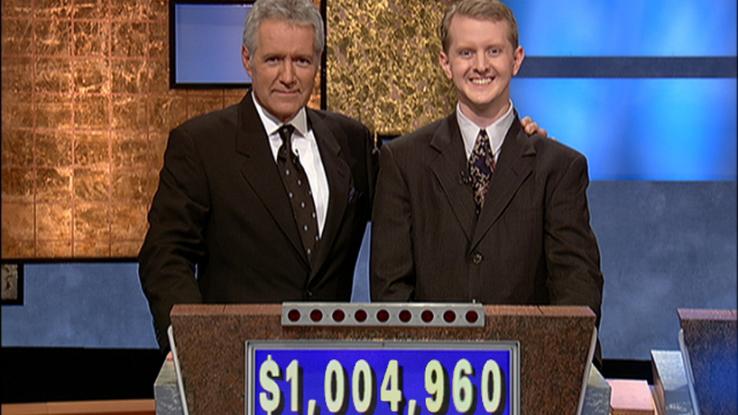 Ken Jennings, the Jeopardy champion with a record 74 wins in a row, became a household name. He made several TV appearances outside of the trivia show and went on to publish a series of books.
Competing on Jeopardy Is Very Hard
Casting for game shows can be competitive, but nothing compares to Jeopardy. To choose the lucky three on the stage, producers start by narrowing thousands of applicants down to a pool of 3,000. Then comes interviews, quizzes and live rounds, complete with buzzers.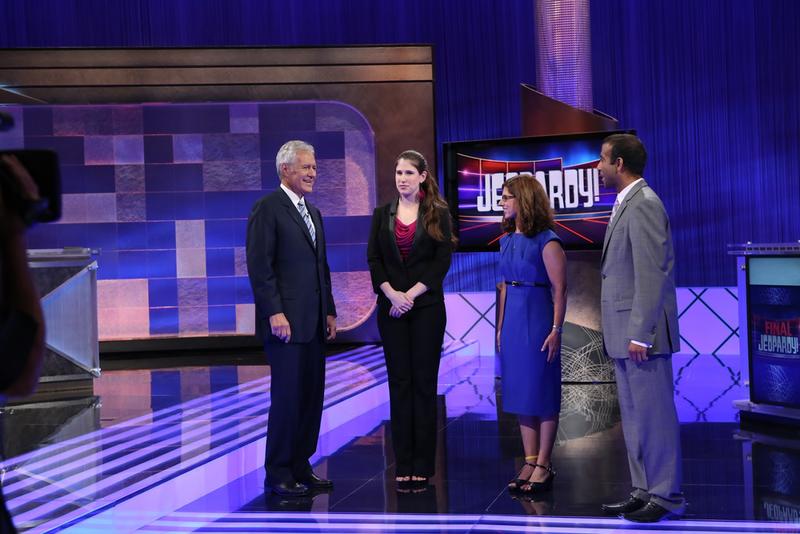 You may become one of the lucky 400 to move forward to compete on the season, but beware of reasons you could be disqualified. You'll get cut from competing if you were on other game shows within the past year. You also can't know anyone who works behind the scenes.
Getting on The Voice Can Take Months
Getting cast on Jeopardy may seem super cutthroat, but The Voice is its own brand of crazy. The competitive singing show puts contestants through months of rigorous training before allowing them on stage.
The show's mission is less about the competition and more about counseling artists to achieve stardom. When you consider that, it almost makes sense that contestants are trained how to perform, how to manage social media and even given tips on mastering interviews. This is all before they make it on stage to sing in front of the judges, hoping to land a coach.
Judges Get Replaced on The Voice to Save Money
The show lands A-list musical talent to coach their contestants to superstardom. However, booking such high-profile stars can get rather costly season after season. Christina Aguilera notably made $17 million for appearing on one season of the show — and she was there for six seasons!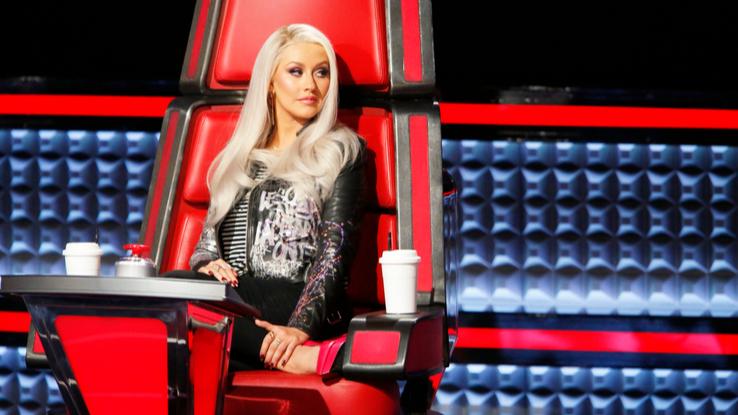 The longer a star stays on the show, the higher the pay demands become. In order to cut costs, newcomers are cast with lower salary demands. Could this be why Adam Levine "chose" to leave The Voice after 16 seasons?
Survivor Contestants Don't Always Wear Their Own Clothes
The judges on The Voice wear designer gowns and labels on the show, but that's far from the case for contestants on Survivor. Most of the time the contestants wear clothes that represent their backgrounds.
They are allowed to bring one or two personal outfits, which are inspected by producers. Once approved, producers also give them clothes from the wardrobe department. For example, a person with a professional career is often given business clothes. This is to help define the contestants while they survive on a beach.
Survivor Contestants Are Blocked from Exploring Their Surroundings
The show likes to make you think contestants can wander around on the deserted islands as they please, but it's actually quite the opposite. Producers keep the contestants confined to very specific places near their camps to limit what they can see.
Contestants can't know where the other camp is, for example, or what challenge may be waiting in the woods nearby, so they stay within specific perimeters. When they're traveling to a challenge by car, even the windows get taped up to block their view.
The Cash Cab Taxi Once Struck and Killed A Pedestrian
Driving contestants around is a very controlled process on Survivor, but that goes double on Cash Cab. The mobile quiz show takes people for a ride filled with flashing lights and lightning-fast trivia questions. However, it came to a screeching halt on the Canadian edition of the show.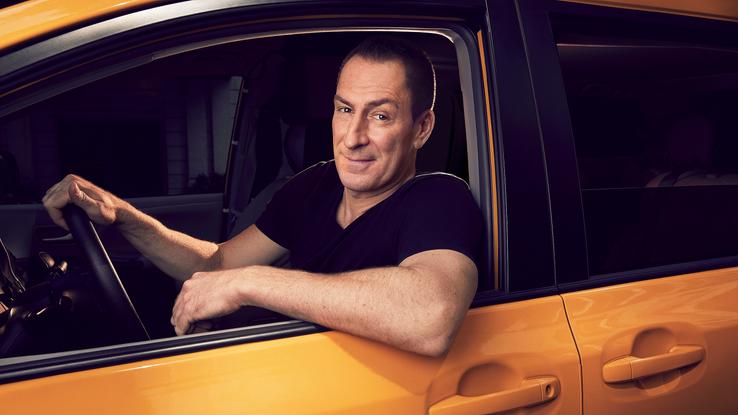 After a day of shooting several episodes, a producer struck and killed a pedestrian while taking the cab back to the studio. Yellow Cab publicly denounced their involvement with the accident, as the cab the show used wasn't one of theirs.