Why Do You Rub Buddha's Belly?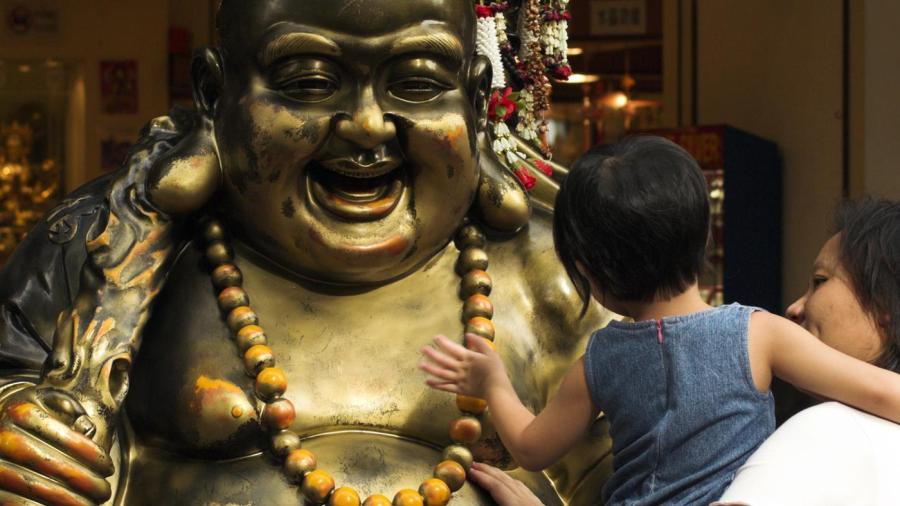 According to folktales and legends, if a person rubs Buddha's belly, it brings good luck, wealth and prosperity. The legend derives from the Chinese proverb of the laughing Buddha, whose large stomach and playful smile now adorn restaurants, hotels and museums for guests to rub his belly.
The laughing Buddha serves as the patron of the sick and weak, particularly of children. He is typically sculpted next to a bag indicating the gifts, candy and food dispersed to those in need. The Buddha's bulging belly is typically masked by a robe, and his stature symbolizes plenitude, happiness and good luck.