What Is "resort Casual Attire"?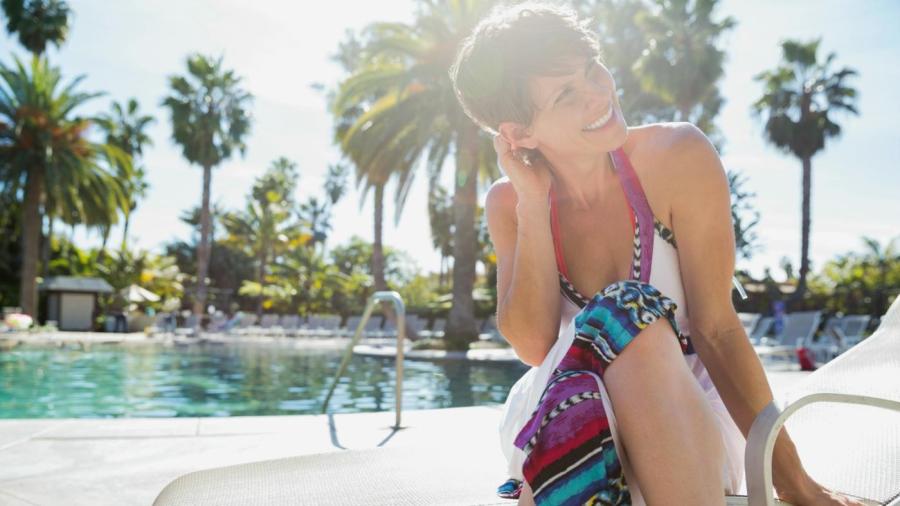 Resort casual attire for women suggests knee-length summer dresses or skirts, while men typically wear non-denim pants and collared shirts. This type of clothing is typically seen in day wear on cruises and at resorts, country clubs and golf clubs.
Straps on women's sleeveless tops are wide, and crew necks or boat neck necklines are common. It is also appropriate for women to wear khakis, slacks or linen pants with collared shirts. Although the look is summery and casual, it is still classy. Options for men's pants are the same as women's, and polo shirts are popular. Boat shoes or loafers are good choices for footwear.