How Do You Remove Stitch Witchery From Fabric?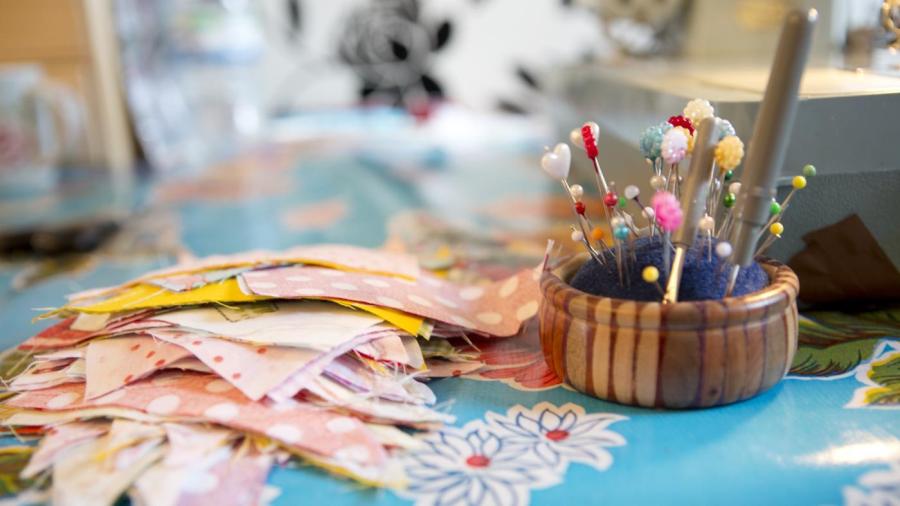 To remove Stitch Witchery from fabric, place a piece of scrap fabric on the unwanted residue, and then apply a hot iron on the scrap fabric for 10 seconds. Then, quickly pull the scrap away. Repeat this process as many times as necessary to remove the Stitch Witchery from the fabric.
Stitch Witchery is a fusible bonding agent that is applied to pieces of fabric to hold them together when it is not possible or desirable to sew them. It is often used to hem articles of clothing, and it is meant to be a permanent bonding solution.
Although it is made to be permanent, unwanted Stitch Witchery can sometimes be removed using another piece of fabric and a heating element. This is particularly useful when hemming or removing a hem from clothing for children who are still growing. Shorten the garment using the fusible bonding web, and then remove the bonding web as the child grows so that the article of clothing fits for a longer period of time.
Stitch Witchery is safe for use on most fabrics, and it can be washed and dried safely without deteriorating. It is also suitable for items of clothing that must be dry-cleaned. This fusing agent is also used to make no-sew projects, such as scarves, and to apply patches and badges to clothing.