What Is the Purpose of the WTO?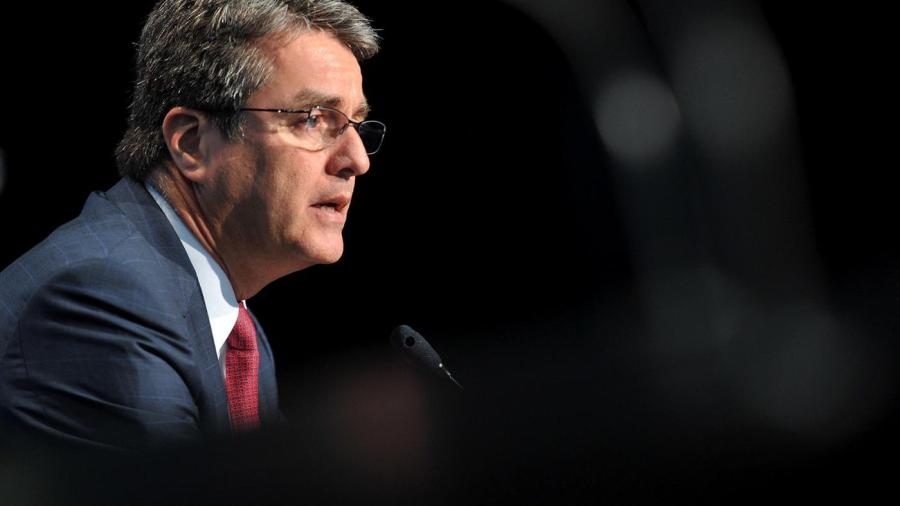 According to its own website, the purpose of the World Trade Organization, WTO, is to monitor WTO trade agreements, facilitate trade negotiations, mediate trade disputes, monitor international trade policies and provide assistance to developing economies. The majority of the world's trading nations are WTO members, and each member nation sends representatives to periodic WTO meetings to negotiate on its behalf.
Established in 1995, the WTO is headquartered in Geneva, Switzerland. The organization was born out of a set of negotiations, known as the Uruguay Round, held between most of the world's economies. The WTO describes itself as a proponent of free-flowing and reliable trade between nations but also introduces certain barriers to trade if they are required to protect consumers or inhibit the spread of disease.
Trade agreements are the main tool that the WTO uses to further global trade. These agreements regulate the trade of goods, services and intellectual property. Trade agreements spell out general policies for trade between members, and the WTO states that each agreement also contains a lengthy list of special commitments that exist between one member nation and another. The procedure for dispute resolution is another important component of trade agreements. Trade agreements are designed with the input of member nations and voted upon by members. More than 60 trade agreements have passed since the organization's inception, and they are periodically reviewed and revised.