What Is the Proper Way to Wear a Belt for Women?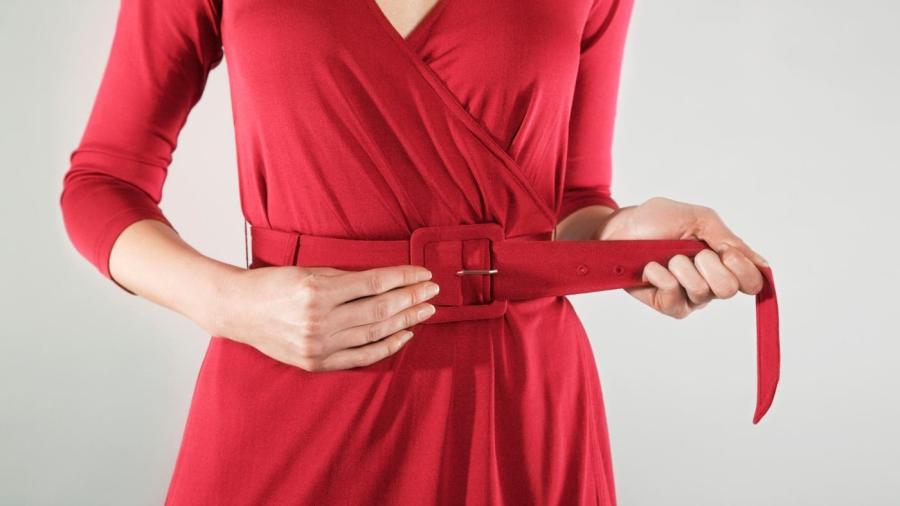 With today's fashion, women can wear belts in a variety of ways to accentuate their best features. As a result, there is no one proper way to wear a belt.
Traditionally, a belt is worn around the waist with pants. However, in recent years, designers have become more creative with belts. They can be worn over a dress or a long shirt and can sit low or high on the torso. For most women, a belt looks best situated around the natural waist, as this accentuates the narrowest point on the torso. However, this is not a hard-and-fast rule. For women with fuller waists or women with apple-shaped figures, a belt can be worn higher, under the bust, to create an empire style. Experimenting with where to position the belt can help a wearer find the best look for her. A belt can flatter virtually any figure. It can help to divide a long tall figure, and it can add hourglass definition for full-figured women or women with larger busts.
Wearing a belt with garments other than pants is a popular trend in fashion. Unstructured garments, like boxy dresses and long, flowing tunics, are difficult to wear properly. A belt will cinch these garments at the waist to keep the wearer's figure from being lost in too much fabric.
Wide belts work well for women with defined waists, such as those with hourglass shapes. Skinny belts work for almost any figure, if worn around the natural waist. Skinny belts can even be worn a bit lower if the wearer has a short torso.