What Is Polyfax Ointment Used For?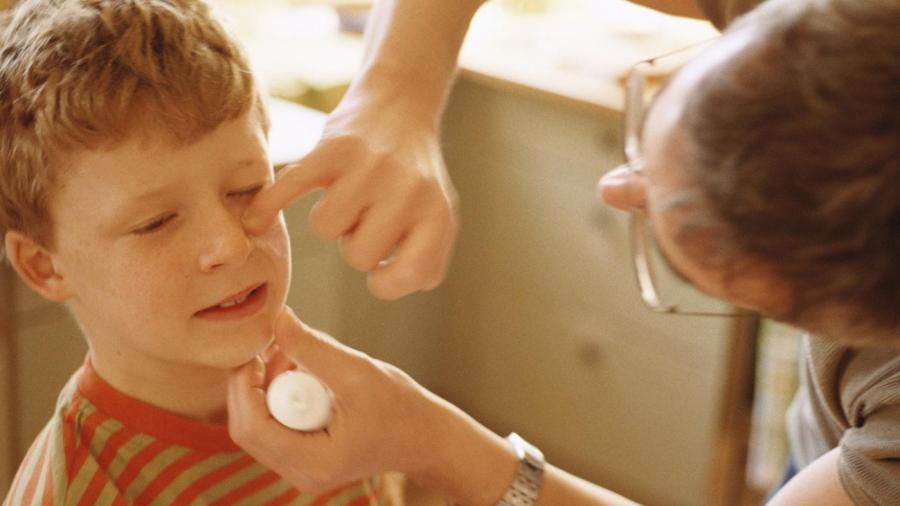 According to Drugs.com, Polyfax ointment is a skin ointment used to treat infected wounds, burns, skin grafts, skin ulcers, itching and rashes. It may also be used to treat multiple types of skin infections, including those caused by scabies, head lice, athlete's foot, pyoderma and barber's rash. Polyfax ointment contains the active ingredients polymyxin B sulphate and bacitracin zinc, which are antibacterials.
Drugs.com explains that Polyfax ointment is applied thinly on the affected skin areas as directed by a doctor. After applying, the skin is left uncovered. Depending on the severity of the skin condition, it may be necessary to apply Polyfax ointment two or more times per day. Care must be taken not to apply too much Polyfax ointment as it can cause damage to nerves and kidneys if large amounts are absorbed. If Polyfax ointment is used over a long time period, it can lead to the growth of germs that are not affected by polymyxin B and bacitracin, causing a secondary infection.
Polyfax ointment may cause allergic reactions in some people. Drugs.com reveals that symptoms of severe allergic reaction warrant immediate medical attention and include wheezing, difficulty breathing, rash, itching, or swelling of eyelids, face or lips.