What Are Some Parent Wedding Speech Examples?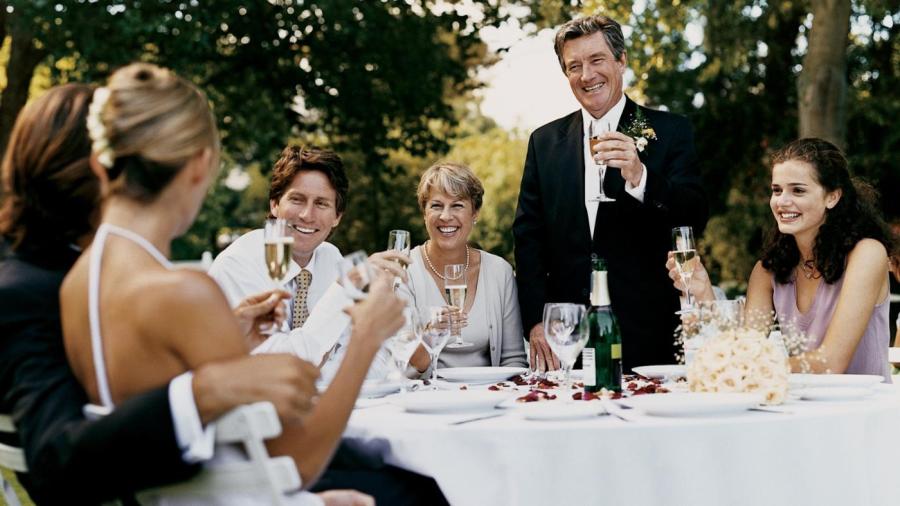 Wedding speeches by parents include anecdotes about the bride or groom as they grew up and remarks about how proud the parents are now. Many reference the positive change the son or daughter went through as the relationship developed.
The speech can begin with a brief introduction that includes the person's relationship to the couple. Next, the parent makes a positive remark about the ceremony. The body of the speech usually includes a memory about the bride or groom or both, such as a childhood anecdote or how the couple met. It is appropriate to insert some tactful jokes throughout, as long as the jokes are not meant to embarrass or humiliate. Some speeches also contain quotes or scripture references that apply to the main point of the speech.
Speeches are often ended with a hopeful remark, such as wishing the couple a happy future, and a toast with the assembled guests. Typically, the speech is between five to seven minutes in length and is practiced ahead of time to check for clarity and length. Speeches should not contain details about either person's past relationships or the cost of the wedding. Any private information concerning the couple is kept private, such as pregnancy or a possible move. The focus of the speech is on the couple and not the parent's marriage or any other guests.