What Is the Original Cabbage Soup Recipe for the Cabbage Soup Diet?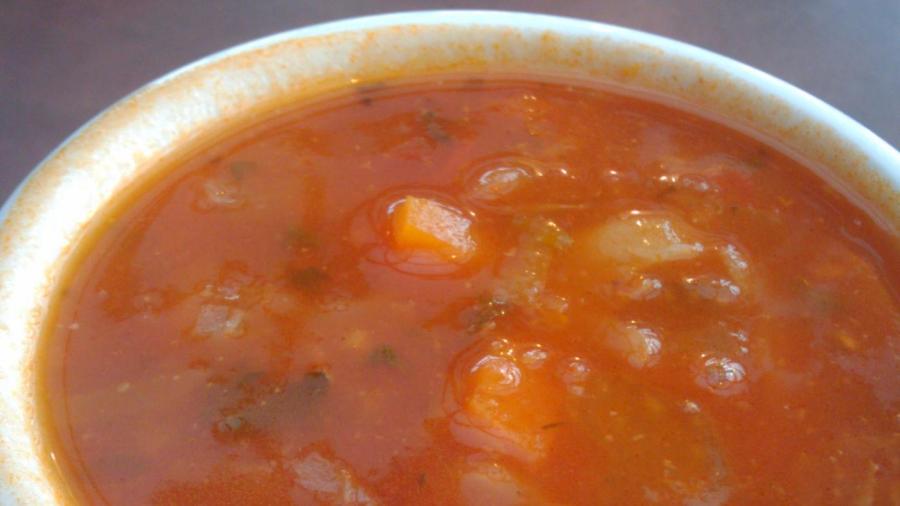 Make the original cabbage soup recipe for the cabbage soup diet by adding chopped fresh cabbage and other vegetables to a large soup pot filled with broth ingredients, such as vegetable juice and bouillon. Bring the mixture to a boil, and let it simmer for approximately one hour.
The original cabbage soup recipe calls for one head of chopped cabbage, six chopped onions, one bunch of chopped celery and one bunch of sliced shallots or green onions. Add the vegetables to a large soup pot along with two chicken bouillon cubes, an envelope of dry onion soup, 48 ounces of vegetable juice, 56 ounces of canned chopped tomatoes, six cloves of crushed garlic and the juice of one lemon.
Optional variations include using chicken broth and whole tomatoes in juice in place of the vegetable juice and bouillon. Add extra vegetables, such as green beans, zucchini, carrots, green peppers and mushrooms. Add extra flavor with dry spices, such as curry powder or cayenne pepper, or fresh herbs such as parsley or thyme. Adding lean protein, such as chicken, fish, shrimp or beans, can help create a more satisfying soup with added nutrients. Some versions of the cabbage soup diet include eating unlimited cabbage soup along with a rotating and restricted selection of foods, such as fruit, vegetables, brown rice and protein.