What Organs Does Asthma Affect?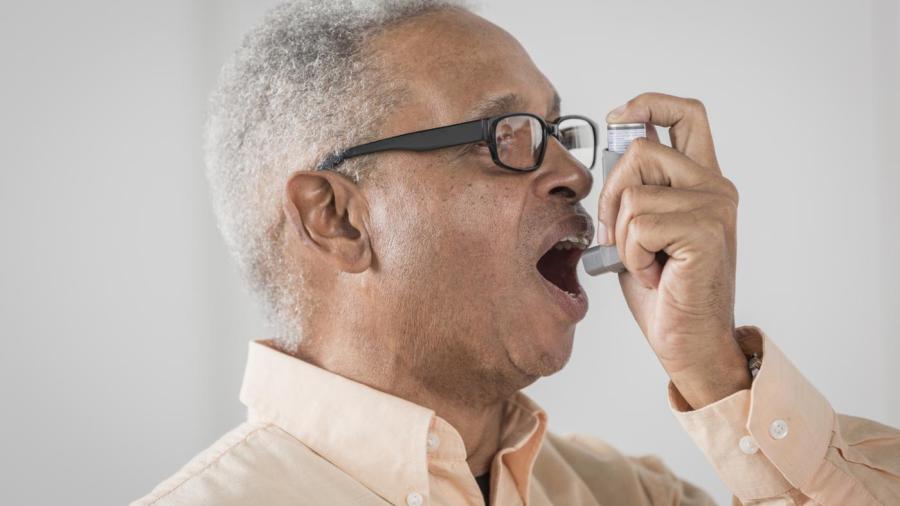 Asthma is a respiratory illness that affects the lungs, trachea and bronchial passages. An asthma attack occurs when the respiratory system, collectively known as the airways, constricts and prevents oxygen from flowing freely into the body, according to Dr. Miles Weinberger, professor of pediatrics at University of Iowa Children's Hospital.
The trachea is a long air tube leading from the neck to the upper chest cavity where it bisects to form the left and right bronchi. Each bronchus forks into several tiny passageways, or bronchioles, that deliver air to small sacs in the lungs known as alveoli. A smooth muscular lining runs throughout the airways and contains a membrane that produces mucus, which normally helps the respiratory system prevent the spread of bacteria in the lungs, says Dr. Weinberger.
During an asthma attack, the muscular lining swells or tightens, causing labored breathing, and the mucus membrane produces excess fluid, filling up the narrow airways, notes the American Lung Association. An asthmatic's respiratory organs are sensitive to specific stimuli, such as dust, pet dander, smoke or cold weather. Untreated or incorrectly managed asthma can lead to long-term respiratory damage from repeated inflammation. When the respiratory system is permanently scarred, medications lose their effectiveness and the lungs may not be able to distribute air sufficiently.