How Do Online Classes Work?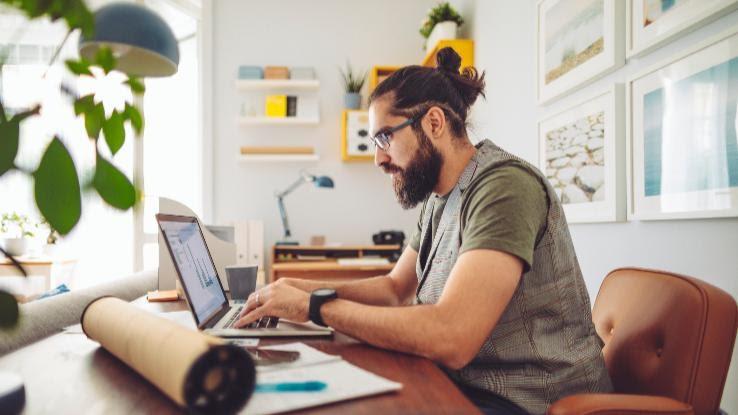 These days, virtual classrooms have become a respected option for those looking to further their education without physically going back to school. And they've largely become a necessity after widespread school closures resulting from the COVID-19 pandemic. But how do online classes work, exactly?
Whether you're thinking of signing up for a virtual class, you're pursuing an online degree or your children are attending classes online, we'll give you an overview of different types of classes and their expectations. From the differences in course platforms to the ways to take an online test, here's how online classes work.
What Are the Different Types of Online Classes?
Before starting school online, there are several elements to take into consideration. If you're interested in going back to school online, the first thing you'll want to know is that you can choose to take classes for college credit, to earn a certificate or for personal enrichment, which means you won't earn credits but you'll still learn a lot.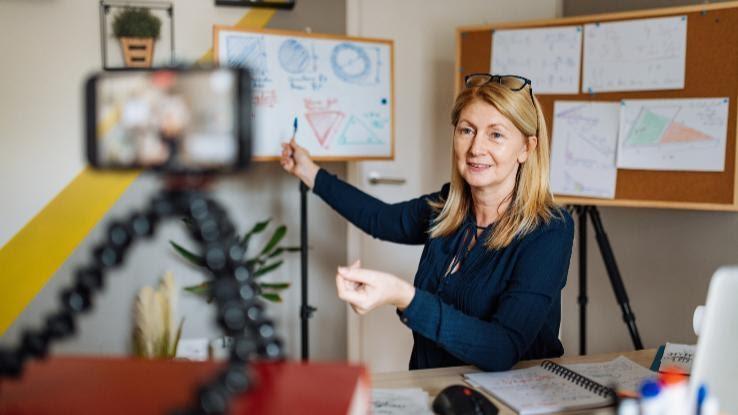 If you're more interested in taking a class for fun or because you're looking to learn a new set of skills, the good news is that you may be able to do so for free. Many major universities now offer massive open online courses (MOOCs) that anyone can attend without paying a fee, though you don't actually earn any official credits.
Other courses may give you a choice between auditing a class for free or earning a certificate of completion for a small fee. If you do choose to pursue certifications, depending on the program that you opt for, you might eventually qualify for what's called a micro degree in your given field of study. To explore these types of classes, visit sites like MOOC.org, edX or OpenCulture.
If, on the other hand, you're looking to earn a traditional degree, then it's important to apply to an online program from an accredited college or university. Most colleges and universities have online degree information on their websites, so take some time to do your research and find the best program.
What Are the Differences in Class Formats?
It's also important to note that not all online classes are formatted in similar ways. Depending on the class, teacher and university, a course may follow either an asynchronous or synchronous format.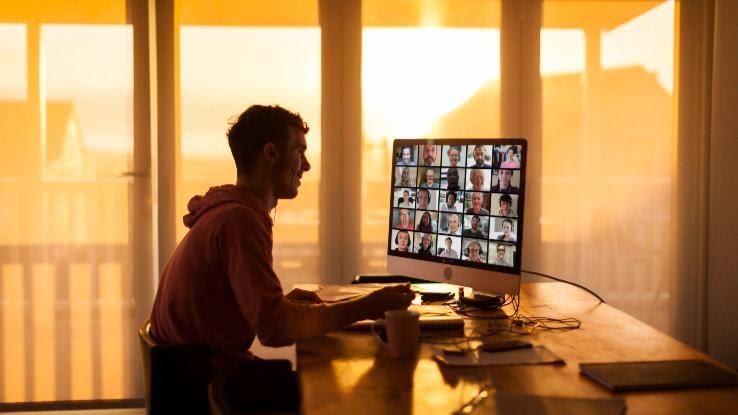 Many online courses tend to be asynchronous, which means that students can log on to watch video lectures and access coursework on their own schedules. That said, even these types of self-paced classes typically require students to meet deadlines for assignments and take exams by specified times. Communication between students and their teachers and fellow classmates is usually done via email. It might also take place through the learning platform's online forum or chat system.
Synchronous classes, on the other hand, require students to log on at a specific time to attend each class via a learning portal or a video-conferencing site such as Zoom. The idea with synchronous classes is to give students a more traditional setup that allows direct interaction between the students and the teacher. It also keeps students to more of a schedule, so it may not be ideal for people who work during the day.
Additionally, some universities offer hybrid courses. Hybrid courses give students the chance to do the majority of their coursework online while requiring that they physically attend the university to complete some special projects or, in the case of science classes, labwork. It's important to keep this in mind, especially when signing up for a class that isn't located in your area.
What Online Class School Supplies Do You Need?
Taking an online class requires a few basic necessities, some of which are a bit more obvious than others. Make sure you have things like:
A good computer or laptop: While you don't necessarily need to run out and buy a brand new laptop or PC, you'll want to make sure that you have one that can keep up with the videos you might be required to stream. Additionally, check with your school to see what kind of software you need to run the online portal.
A reliable internet network: Make sure your internet connection offers enough speed and reliability to play videos or run video-conferencing software. You don't want to spend twice as long watching a lecture because you're waiting for the video to buffer.
A workspace: Depending on the length of time you'll be spending in front of your computer, try to arrange a special desk or area in your home that's dedicated to class time. You might also consider upgrading to a nice desk chair to keep yourself comfortable.
Headphones: While headphones aren't necessarily required for online classes, they can help make your learning process easier. They're a great way to block out distractions if you don't live alone and can save your family or roommates from having to hear the lectures right along with you.
What Are the Processes for Taking Tests and Completing Assignments?
Just like a regular class, online classes are usually graded based on a series of assignments and tests you complete. Due to the nature of virtual classes, however, you'll usually be able to complete your assignments from your computer. You'll also be able to turn in most assignments by emailing them to your professor or by uploading them to the online portal that your school uses.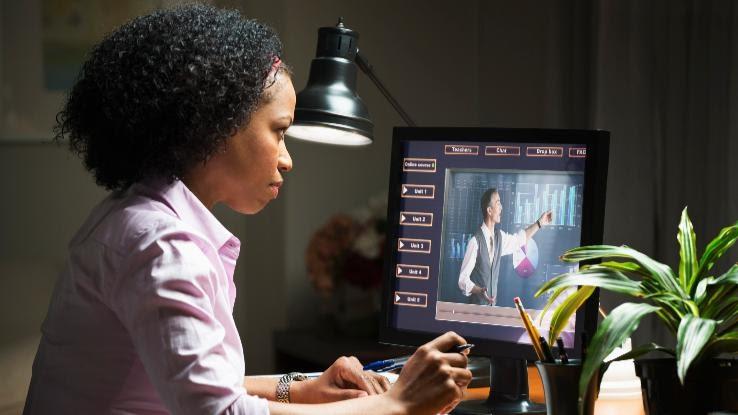 Your professor might also base your grade on group projects, which some instructors ask students to complete over Zoom, Google Hangouts or other video-conferencing platforms. You'll likely have some flexibility as far as the deadlines by which you can complete most assignments, as long as you turn them in by the final due date.
Because your professor won't be able to oversee tests in person, many exams are conducted on the honor system or are open-book or open-note. Some teachers do put timers on their tests, however, so you might only have a specific amount of time to complete them once you log in and begin.
Understanding the Benefits of Online Classes
Online classes have enjoyed a surge in popularity over the last few years in large part because they're such a practical option for so many people. Not only do they provide the flexibility to learn at your own pace, but they also allow students to study at universities that aren't in their own states without needing to pay for extras like room and board.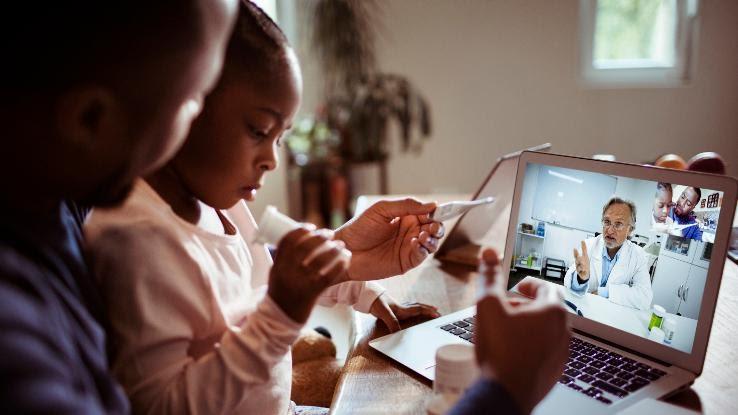 While it may not be possible to move to the same town as a university that offers the best degrees for your chosen profession, online classes now allow you to have a similar learning experience from home. Virtual learning is also a great option for those with busy lifestyles, as going back to school no longer means that you have to quit your job or reduce your hours in order to free up your schedule.
Studying online can also cost less than physically attending a university — for a variety of reasons. Some schools offer lower tuition rates for online classes, though this isn't always the case. Even if your university of choice does charge the same tuition rates for online students, you'll still save on transportation costs, student parking, food and other living costs.
Also keep in mind that you'll potentially be eligible for the same scholarships as traditional students, which is definitely worth looking into. From private scholarships to government and individual university grants, a scholarship can be a great way to help cover the cost of an online education that takes your career to the next level.