What Is the National Dress of China?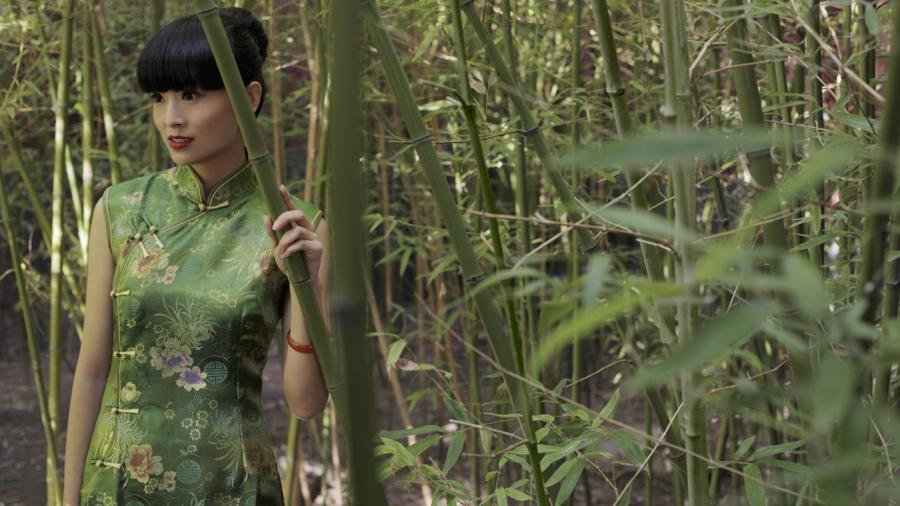 The cheongsam is widely regarded as the national dress of China. The snug, one-piece garment is available as a dress for women. Its male counterpart, the changshan, is similar, resembling a long shirt.
Generally speaking, traditional Chinese clothing, such as the cheongsam, is finely crafted and brightly colored. It was the dominant article of clothing in the country for thousands of years until the arrival of the Republic of China in 1912. At that point, many Chinese adopted the Chinese tunic suit, also known as a Mao suit.
The various Chinese dynasties each boasted its own version of the cheongsam, often reflecting the colors and patterns popular in the art of a given time period.
Today, most Chinese people wear the same type of clothing worn in the west, from casual clothing to formal business attire. Also as in the west, there is a wide gap between the styles of clothing worn by young people and those worn by adults. They reserve traditional garments for various cultural ceremonies, festivals and religious events.
China is known in the fashion world for its modeling company New Silk Road Co., Ltd. Through this vehicle, the country is incorporating more cutting-edge western fashion into its cultural consciousness.