What Are Some Names of Italian Breads?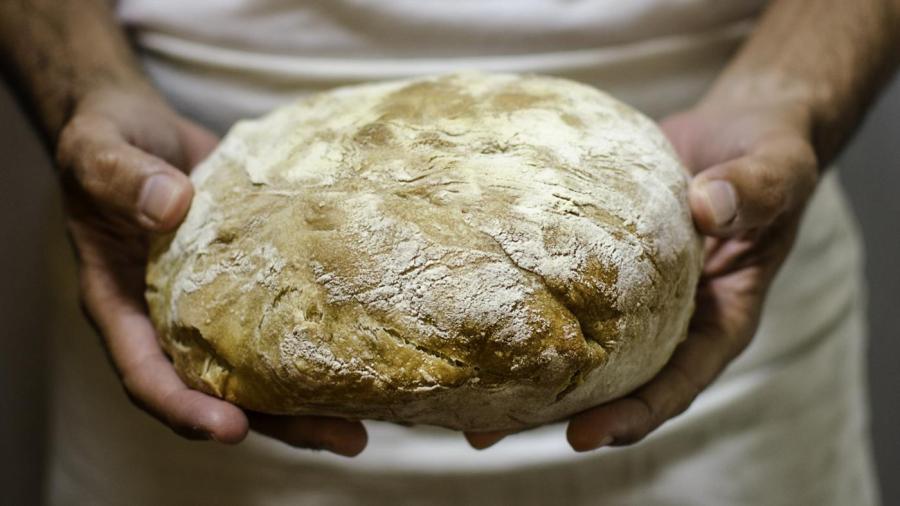 Ciabatta, cornetto, rosette, ciambella, taralli and friselle are names of popular Italian breads. These breads range from rolls to sugary treats.
The country of Italy has an extensive list of breads including:
Ciabatta is an Italian white bread made from wheat flour and yeast. The bread was created by a baker in Adria Veneto, Italy, in 1982. The slightly elongated bread is baked in many variations. This bread is popular in many American sandwich shops.
Ciambella is a festive Easter bread that originated in Bologna, Italy. It is most known for its decorative toppings such as almonds, cinnamon and sugar. The bread has a crunchy texture on the surface with a soft inside.
Cornettos are croissant-like pastries with a buttery, flaky outside. They are shaped into a crescent and made of layered yeast dough.
Friselle is also referred to as frisedde or frise and is made from durum wheat. It is found throughout Italy and is especially popular in the cities of Apulia, Calabria, and Campania in southern Italy.
Rosetta is a round roll made with five indentations on the top that resemble a flower. The roll is depicted in frescos and found in ruins in the city of Pompeii.
Taralli is an Italian snack food common in the southern half of the Italian Peninsula. It is similar to a breadstick or pretzel and sometimes glazed with sugar. It is considered a sweet treat.