How Much Vitamin B12 Should You Take Per Day?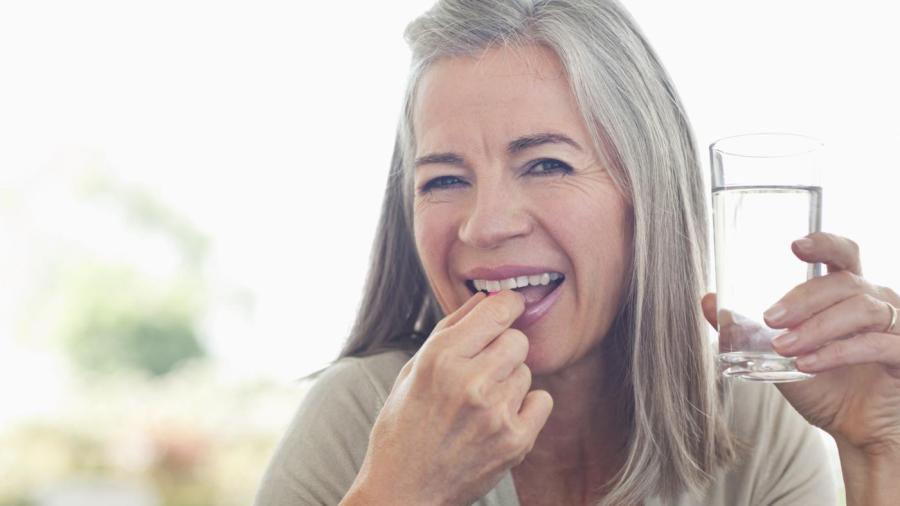 The amount of vitamin B12 you should take per day depends on your age. According to the National Institutes of Health (NIH) Office of Dietary Supplements, young children need the least vitamin B12 per day, whereas pregnant and breastfeeding women need the most.
The recommended amount of daily B12 is 0.4 micrograms (mcg) for ages birth to six months, 0.5 mcg for infants 7-12 months, 0.9 mcg for children 1-3 years, 1.2 mcg for children 4-8 years, 1.8 mcg for children 9-13 years, 2.4 mcg for teens 14-18 years and 2.4 mcg for adults. Pregnant women should aim for 2.6 mcg per day, and breastfeeding women should get 2.8 mcg.
The NIH states that most Americans get the recommended amount of vitamin B12 from their diet. Good sources of vitamin B12 include beef liver, clams, fish, poultry, meat, eggs, milk and fortified breakfast cereals.
Some people have trouble absorbing vitamin B12 from their food, which can lead to vitamin B12 deficiency. Some symptoms of vitamin B12 deficiency include fatigue, weakness, constipation, loss of appetite, weight loss, nerve problems, depression, soreness of the mouth, memory problems and a specific form of anemia called megaloblastic anemia. Dietary supplements, including multivitamins, B12 shots and prescription nasal gel, can help these individuals get the recommended amount of B12.