How Much Horsepower Does a Ford F-150 Have?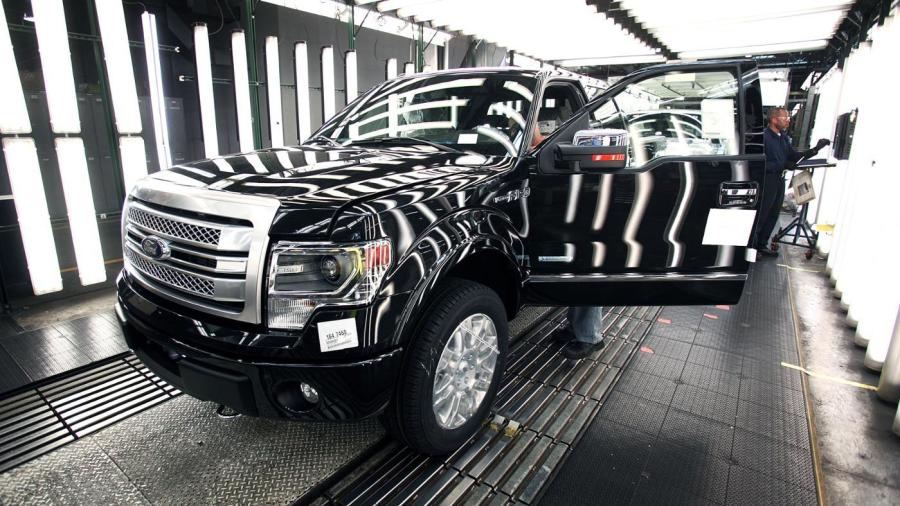 Depending on the engine type, the 2014 Ford F-150 truck has between 302 and 411 horsepower. According to the Ford website, the four engine types include the 3.7-liter four-valve V6, the 3.5-liter four-valve V6 EcoBoost, the 5.0-liter four-valve V8 and the 6.2-liter two-valve V8.
All of the engines are powered by either regular unleaded or E85 fuel. Most boast aluminum cylinder heads and an electronic six-speed auto transmission with a tow/haul mode. Fuel economy ranges from 11/16 to 17/23 city and highway miles per gallon. The 2014 F-150 was released in the XL, STX, XLT, FX2, Lariat, FX4, King Ranch, SVT Raptor, Platinum and Limited models, with the manufacturer's suggested retail price ranging from $25,025 to $50,985.