How Much Is Antique Silverware Worth?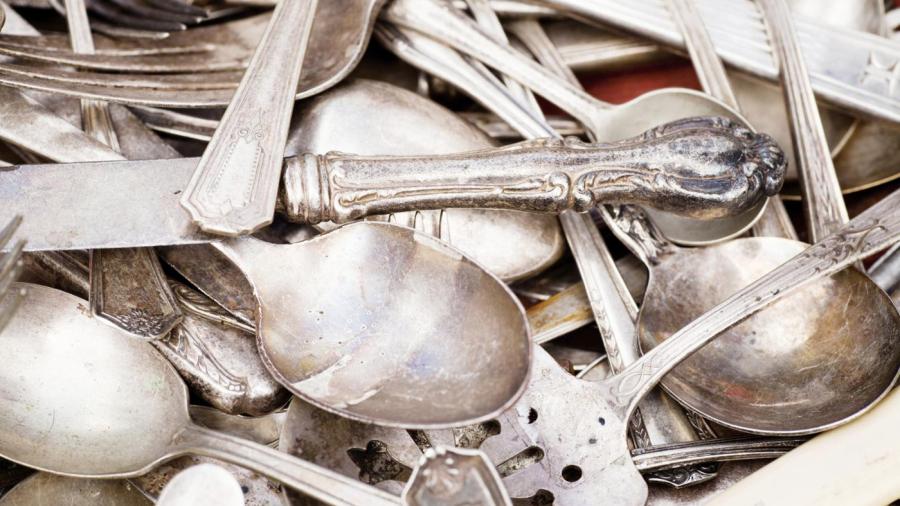 Several factors are involved in determining the value of antique silverware. LoveToKnow Antiques states that the first consideration is finding out whether or not the silverware is sterling silver, which is valued at a significantly higher rate than silverplate.
Some signs of wear do not always hurt the value of silverware, according to SilverCollect. If the silverware has a rare pattern, slight damage to a piece often does not affect its value. Silverware that is easily available without monograms is more valuable than monogrammed pieces, although some collectors prefer monogramming. Check with an appraiser to determine the value of specific silverware pieces.