What Does a Minister Say at a Wedding?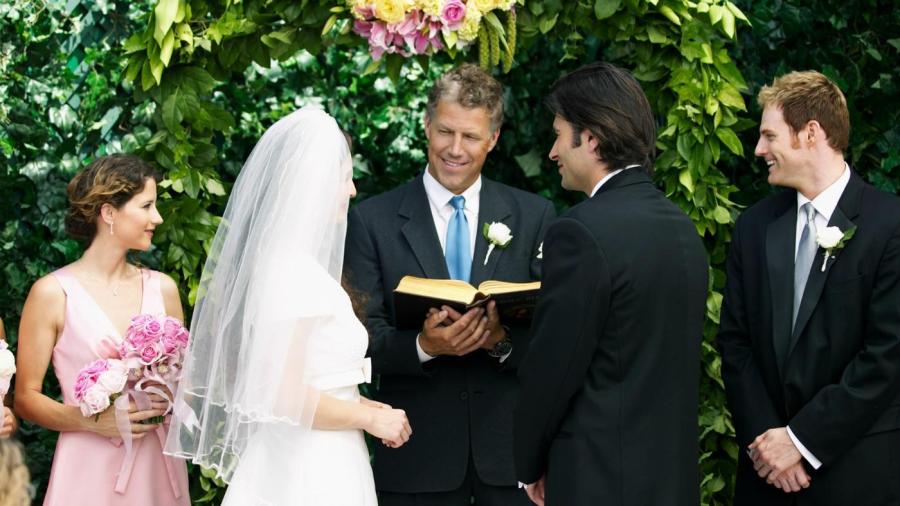 The minister informs the wedding guests why they are gathered at the ceremony venue. The minister also asks who gives the bride to the groom. Usually, the father of the bride answers by saying, "I do," and places his daughter's right hand into the groom's left hand.
Depending on the preferences of the bride and groom, the minister recites a Bible verse or explains the spiritual principle of marriage. The minister often says a prayer over the bride and groom and prays over the wedding rings. Wedding ministers give the bride and grooms the words to say as they exchange rings to symbolize their commitment to one another. The wedding minister also officially announces the bride and groom as man and wife at the end of the ceremony.