What Is Michael Phelps' Training Schedule?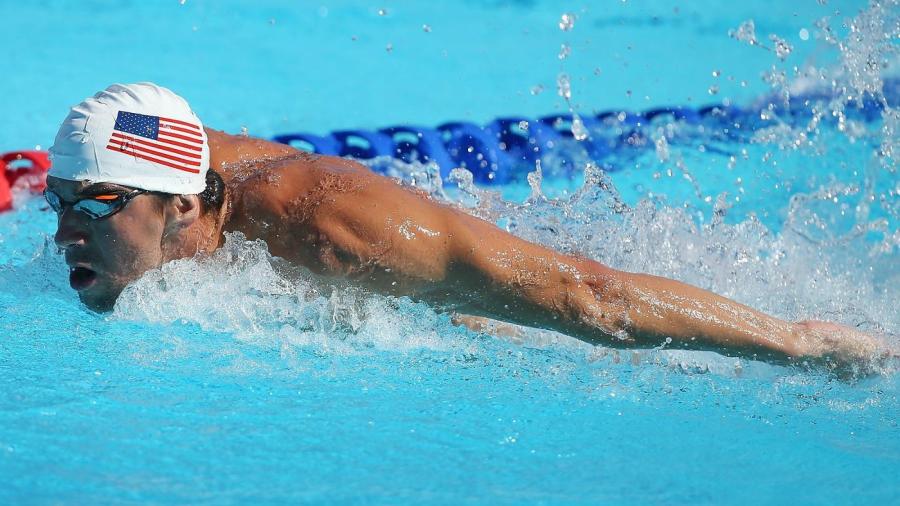 Michael Phelps training schedule was about six hours of swimming per day, six days per week. He also lifted weights for an hour and stretched for an hour three days per week. Following the 2016 Olympics, Michael Phelps retired from competitive swimming.
Michael Phelps swam an average of eight miles a day during his six hours of swimming. He began his training at 6:30 a.m. Phelps' sets when swimming were between 50 to 800 meters. Certain sets were timed, such as his 200 meter sets, which had to be done within three minutes. He practiced the backstroke, butterfly, freestyle and individual medley.
Phelps produces one-third the amount of lactic acid of an average swimmer, which allows him to swim without muscle burn. His heart also pumps approximately twice as much blood to his muscles as the average human male's heart.
Phelps was coached by Bob Bowman and trained under him since he was 11 years old. He has won the most Olympic medals of all time, 28, and the most gold medals, 23. Phelps won the "Swimming World Magazine" World Swimmer of the Year Award 8 times. Phelps set 39 swimming world records during his career, and 7 of those records are still standing. Individual records number 29, and 10 are relay records.