What Is Michael Jordan Famous For?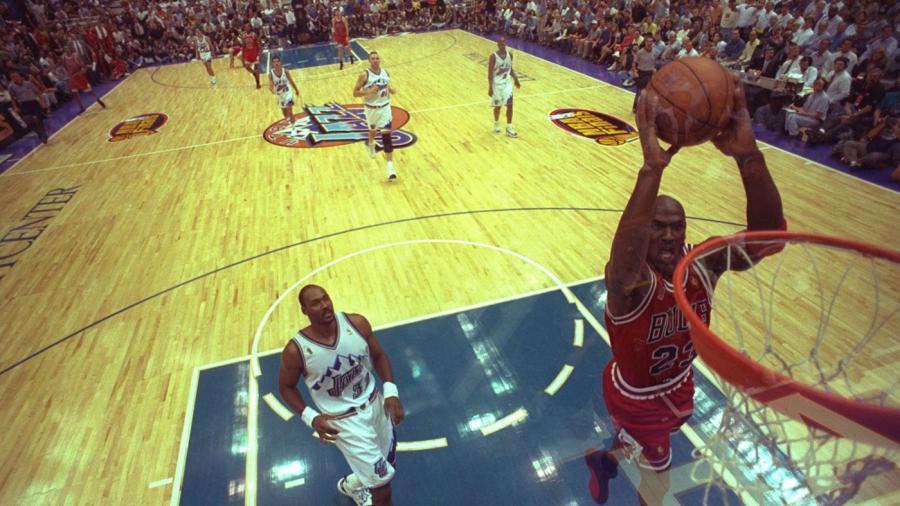 Michael Jordan is a former NBA player; he is regarded by many to be the greatest NBA player to play the game. A shooting guard from 1984 to 2003, Jordan played for the Chicago Bulls and the Washington Wizards. He currently owns the Charlotte Bobcats NBA franchise.
Michael Jordan won six NBA titles with Chicago in addition to five regular-season MVP and six Finals MVP awards. In the NBA, Jordan holds the record for most PPG (points per game) both in the regular and post-seasons. A 14-time All Star, Jordan is also recognized for retiring from the game of basketball three separate times. First in 1993, which he followed with a short career in professional baseball playing for White Sox minor league team, the Birmingham Barons. Jordan returned to the NBA in 1995, only to retire in 1998, and return once more to play for the Washington Wizards until finally leaving the game for good in 2003.
In addition to his athletic exploits, Michael Jordan is also famous for the way he marketed his name. The first player to receive multi-million dollar endorsements during his career, he was also the inspiration behind Nike's "Air Jordan" brand, as well as starring in the film "Space Jam." In 2004, Jordan owned a motorcycle racing team, and in 2006, became part-owner of the Charlotte Bobcats. Jordan was inducted into the Basketball Hall of Fame in 2009.