What Does It Mean When Your Washer Leaks Water From Underneath?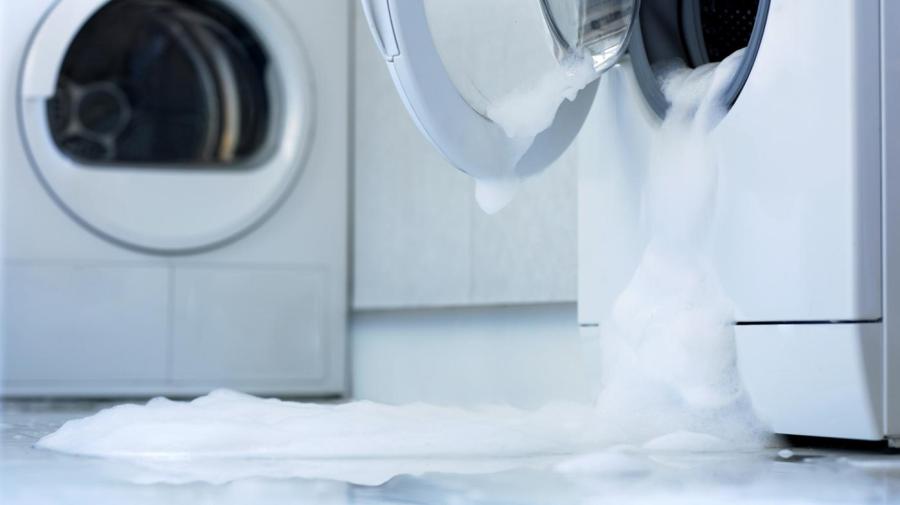 While washing machines use a lot of water and leaks develop in many locations, one of the most common sources of under-the-washer leaks is in the pump. With this type of leak, it is essential to act quickly and replace the pump to prevent water from leaking onto the motor and causing further malfunction, according to About.com.
Washing machines use large drain hoses that connect the pump to the tub and external drain. Over time, these hoses become brittle, split or develop holes. Clamps become loose, providing a potential source of leaks. Rust, calcium deposits and other stains on hoses provide a good indicator of where the leak is occurring.
The washer has two tubs. The inner one is visible when the lid or door is open. It is encased by a second, larger tub that holds the water for washing and collects water that spins from clothing. If the seal on the outer tub fails, the appliance often develops leaks at several points. The dripping water collects at the lowest point on the floor and seems to come from underneath the machine.
Using a normal, high-suds detergent or too much detergent in a front-loading machine creates too many suds and forces water out an overflow drain in these machines. Following the manufacturer's directions regarding detergent can stop the leak.