What Does "MD PA" Stand For?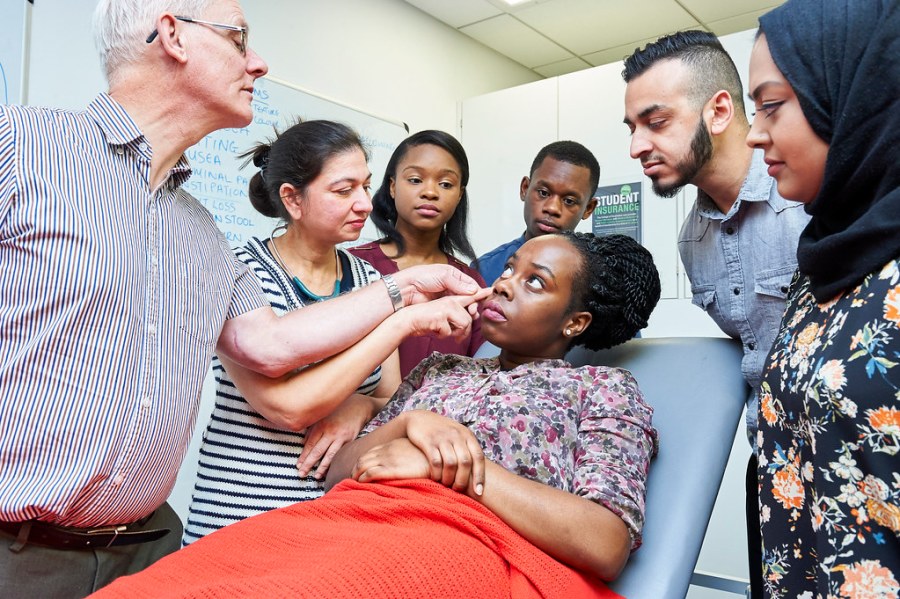 "MD PA" is an acronym. The most common meaning for this acronym is medical doctor, professional association. A professional association is an unincorporated business that is formed to provide necessary services to professionals. In this case, medical doctors can use the benefits of a professional association they belong to for bettering their careers, practices, and care provided to their patients. Medical doctor professional associations offer a wide range of benefits. Let's uncover some of the more helpful ones out there.
Legal Support
Medical professionals are faced with legal actions all the time within their profession. This can be due to patients receiving a wrong diagnosis, allergic reactions to medications, or personal feelings that are involved in this type of field. Belonging to a professional association gives you legal support should you find yourself in this situation. When a medical doctor is a member of a professional association, most legal claims must be taken up with the association instead of the individual care provider. This gives you more backing and expertise when proceeding with the legal actions.
Government Policies and Legal Standards
Regulations and laws are always changing within the medical and healthcare fields. Professional associations are responsible for ensuring its members are updated constantly on any changes in legislation or other laws that govern their field. The association also acts on behalf of its members when addressing contemplated changes at the state and federal government levels. Having these organizations acting on your behalf will give you more time to focus on caring for your patients instead of defending your industry and rights within it.
Education
Professional associations provide many helpful resources to educate yourself and your staff. Most of the resource materials offered, such as case studies, articles, whitepapers, and books written by professionals within your specific field, can be accessed for free. The association can also provide your team with guidance should they wish to advance within their own career path. This is beneficial to both them and your practice.
Staffing
Individuals seeking employment in the medical field learn early on in their job search that professional association job boards can be a source of guidance in their careers. As a medical doctor, you can post openings within your practice on job boards within professional associations you belong to. This will broaden your search without additional time and energy you may already be lacking. 
Networking
Belonging to a professional association gives you access to other like-minded medical professionals within your specialty practice. These professionals can prove to be valuable sources of information and guidance. For example, should you encounter a patient with special medical needs, you can find direction from others that have dealt with the conditions previously. Their expertise in the area can prove to be valuable for both your practice and the care offered to your patient. In turn, you can help others with the experiences and information you have obtained throughout your career as well.