How Many Times Has Donnie Swaggart Gotten Divorced?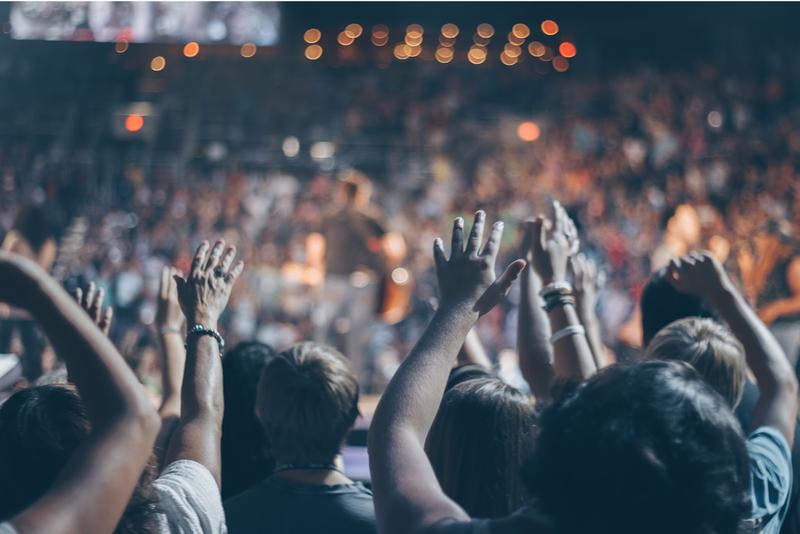 Evangelist Donnie Swaggart has been married three times and divorced twice. After his second divorce, he remarried his first wife. Swaggart is part of America's colorful history of evangelists.
Who Is Donnie Swaggart?
Donnie Swaggart is the only son of televangelist Jimmy Swaggart and his wife. He followed his father into ministry, but he hasn't kept as high a profile as his dad. Swaggart is pastor of the Family Worship Center in Baton Rouge, Louisiana. He often speaks at his father's camp meetings.
Swaggart and his wife Debbie have three children and eight grandchildren. His oldest son, Gabriel, serves as a youth pastor at the Family Worship Center. His second son, Mathew, is a graphic artist. His daughter, Jennifer, is a wife and mother.
Swaggart's Divorces
Donnie Swaggart's first marriage was to Debbie. She's also the mother of his three children. They divorced in 2003, and he married a woman named Judy later that year. Donnie and Judy divorced in 2006. He later remarried his first wife.
A Brief History of American Evangelists
Evangelists have been a part of American history from the start. Some of the country's first settlers came for religious freedom. The Great Awakening of the 1740s swept through the colonies, with evangelists like George Whitfield and Jonathan Edwards leading people to Christianity.
In the 19th century, evangelists combined their religious excitement with social causes like alcohol and slavery. African-American pastors reached their congregations by promising community both on earth and in heaven.
Modern American Evangelists
With the dawn of the 20th century, Americans saw the birth of the tent revival. Traveling evangelists like Billy Sunday and Dwight Moody would set up in a town and preach the gospel. 
Evangelists like Norman Vincent Peale and Mary Baker Eddy took advantage of print media. Televangelists like Oral Roberts, Rex Humbard and Jimmy Swaggart used television to preach and raise money.
The Most Famous Evangelist
One of America's best known evangelists was Billy Graham, a North Carolina born preacher. He became a sensation when he appeared on a radio show during a 1949 revival in Los Angeles. Graham preached in stadiums to huge audiences all over the world over the course of his career.
Graham visited with presidents and foreign leaders. He also spoke out against communism and abortion. The Billy Graham Evangelistic Association has continued his mission after Graham died in 2018.
The Swaggart Family's Checkered Past
Donnie Swaggart's father, Jimmy, dealt with scandals in the 80s and 90s. At the height of his ministry, Jimmy Swaggart's television program reached two million American households. After he called out two fellow evangelists for cheating on their wives, photographs surfaced of Swaggart with a prostitute in 1988. The Assemblies of God kicked him out of the denomination. He continued as an independent preacher.
Jimmy Swaggart got caught with another prostitute after a California traffic stop in 1991. Shortly after this second scandal, he turned his ministry over to Donnie.
Other Scandals
Jimmy Swaggart isn't the only pastor who has dealt with scandal. Jim Bakker, one of the evangelists that Swaggart criticized, had his own issues with affairs. Another televangelist in the 1980s named Robert Tilton asked his followers to send in prayer requests with donations. When a news reporter investigated Tilton, he discovered that the preacher threw prayer requests away but kept the checks.
Several evangelists like Bill Gothard and Dave Reynolds fell into scandals involving pornography and inappropriate relationships with children. Other televangelists like Kenneth Copeland and Creflo Dollar have come under fire for taking money from followers for their wealthy lifestyles.