How Many Officials Are on the Field During a Football Game?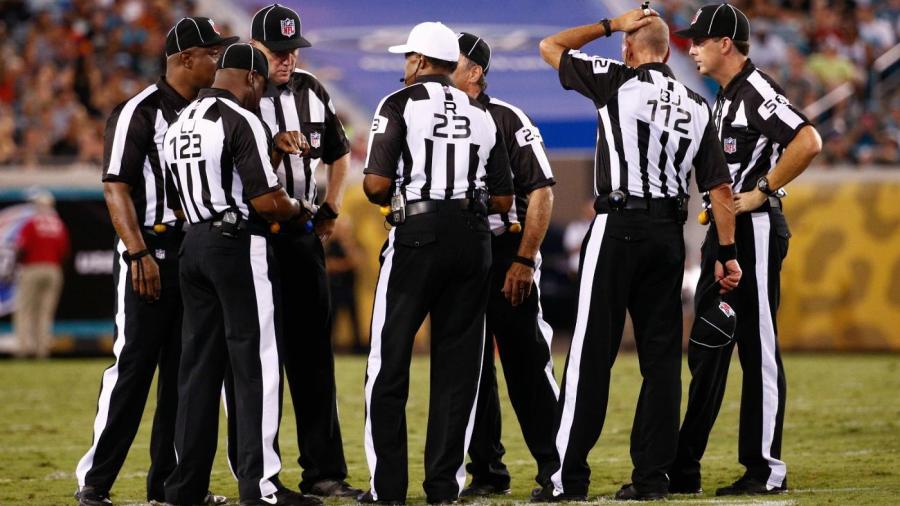 Seven officials are on the field at one time in a National Football League game: the referee, umpire, head linesman, line judge, back judge, field judge and side judge. Each of these officials has unique responsibilities, though they share other responsibilities, such as throwing flags.
The referee is often the most visible official to football fans because he is responsible for announcing all penalties. He also is the only official who wears a white hat; all other officials wear black hats. The referee is also responsible for determining if the chains should be brought onto the field to measure for a first down.