How Many Black Quarterbacks Have Won the Super Bowl?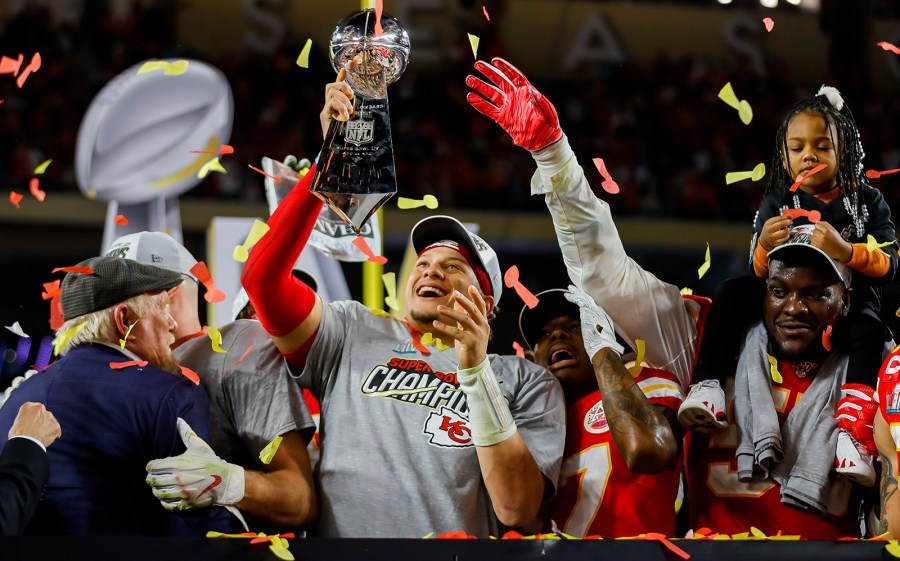 In the National Football League's (NFL) history, three Black quarterbacks have won the Super Bowl. In 1988, Doug Williams, who played for Washington, made history as the first Black QB to win the NFL's biggest game. Decades later, Russell Wilson would lead the Seattle Seahawks to victory in 2014 and, most recently, Patrick Mahomes of Kansas City won 2019's Super Bowl after a standout sophomore season as a starter.
This year, Mahomes led Kansas City to their first championship appearance in 50 years and, in defeating the San Francisco 49ers, earned the team their first Super Bowl victory since 1970. In winning Super Bowl LIV, he became the second-youngest QB in NFL history to earn a championship title and the second Black quarterback — after Williams — to be named Super Bowl MVP. Following in the footsteps of Steve McNair and Cam Newton, Mahomes became the third Black quarterback in the league's history to win the NFL's MVP Award.
Although Williams was meant to begin the 1987 season as a backup, he took over quarterback duties in the season opener when starter Jay Schroeder suffered an injury. After an incredible season of play, he and Washington went toe-to-toe with the Denver Broncos in Super Bowl XXII, during which he set a single-quarter record by earning 35 points off of four touchdowns in the second quarter. After the game, Williams was dubbed Super Bowl MVP.
For the Seattle Seahawks, the 2013-2014 season was history in the making, with Wilson clinching the team's first-ever championship win. In Super Bowl XLVIII, he posted a 123.1 passer rating and earned two touchdowns — with no interceptions — against the Denver Broncos. One of two quarterbacks in NFL history with a career passer rating over 100, Wilson became the first Black QB to play in two consecutive Super Bowls. He also holds the record for most wins by an NFL quarterback through seven seasons (75) and, thanks to a four-year, $140 million contract extension in 2019, became the highest-paid player in the league. 
(Note: After a phenomenal 2019 season, the Baltimore Ravens' Lamar Jackson became the fourth Black quarterback in NFL history to receive the league's MVP Award.)