How Do You Make Pulled Pork in a Slow Cooker?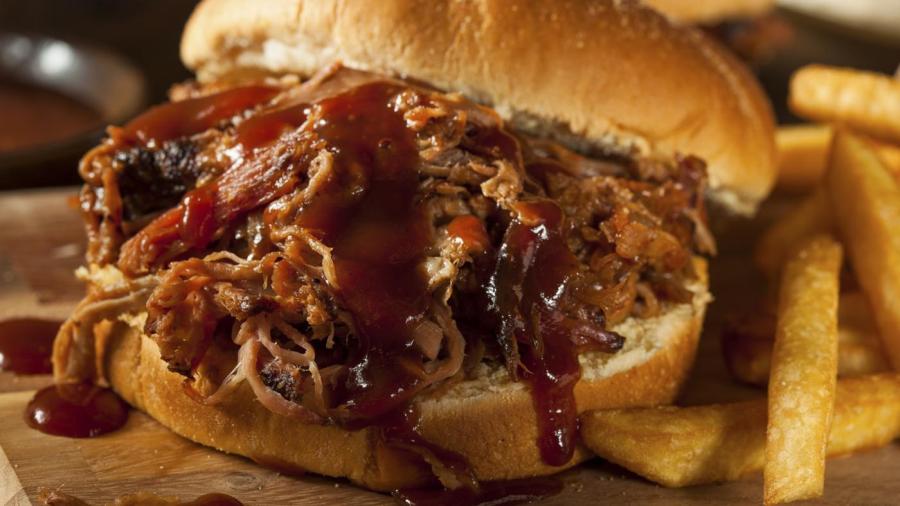 Make pulled pork in a slow cooker by rubbing a pork shoulder with brown sugar, paprika, mustard powder and cumin, browning it in a skillet, and cooking it in a slow cooker on low for eight hours with water, vinegar and tomato paste.
Mix together 1 tablespoon of brown sugar, 2 teaspoons of hot paprika, 1 teaspoon of mustard powder and 1/2 teaspoon of ground cumin with 2 teaspoons of salt and 1/2 teaspoon of pepper. Rub the spice mixture all over a 3- to 4-pound pork shoulder. Heat 2 teaspoons of vegetable oil in a large skillet, and cook the pork shoulder in the pan for about five minutes, until browned all over. Transfer the pork to a plate, and whisk 3/4 cup of water with the drippings in the skillet. Pour the liquid into a 5- or 6-quart slow cooker.
Add 1/2 cup of apple cider vinegar, 3 tablespoons of tomato paste and 2 cups of water to the slow cooker, and whisk together until combined. Add the pork shoulder to the slow cooker, set the heat setting to low, and allow to cook for eight hours.
Remove the pork from the slow cooker, and place on a cutting board. Strain the liquid, pour it into a saucepan, and boil for about 10 minutes, until reduced by half. Roughly chop the pork, mix with 1 cup of the cooking liquid, and add salt and vinegar to taste. The recipe suggests serving the pork on buns with coleslaw and barbecue sauce.