What Are the Major Causes of Homelessness in the US?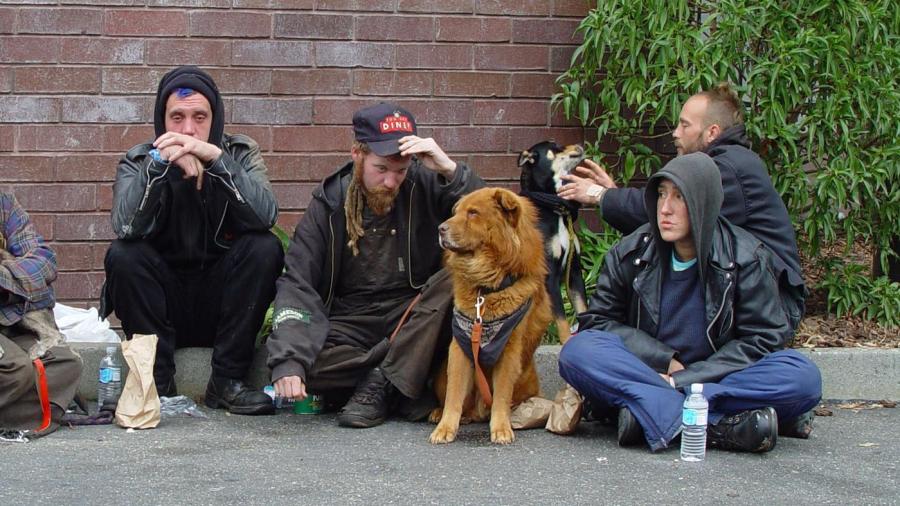 The causes of homelessness are varied and complicated, however, some undeniable roots of homelessness are poverty, domestic violence and substance abuse. Other contributing factors are mental illness, discrimination and immigrant status, according to the U.S. Department of Health and Human Services Substance Abuse & Mental Health Services Administration.
The homeless population is a heterogeneous mix of people caught in various situations. It is not usually one factor that causes homelessness, but the intersection of a number of circumstances acting together, along with a person's individual history and personality. For example, while not everyone who has a substance or alcohol abuse problem is homeless, their chances of becoming homeless increases when such factors are combined with a low income.
Of all the factors, poverty is the single major cause of homelessness. A person or family who is poor is often unable to pay for necessities such as housing, food, childcare or health care, and as such, is only an accident, illness or paycheck away from becoming homeless. Children are hit the hardest, with nearly half of all children in one of America's largest cities living below the poverty line as of 2015.
Another major cause of homelessness is domestic violence. Often, battered women must choose between remaining with their abuser or becoming homeless. Sexually abused youth and senior victims of domestic violence are also at risk for homelessness.