What Are the Main Features of Microsoft PowerPoint?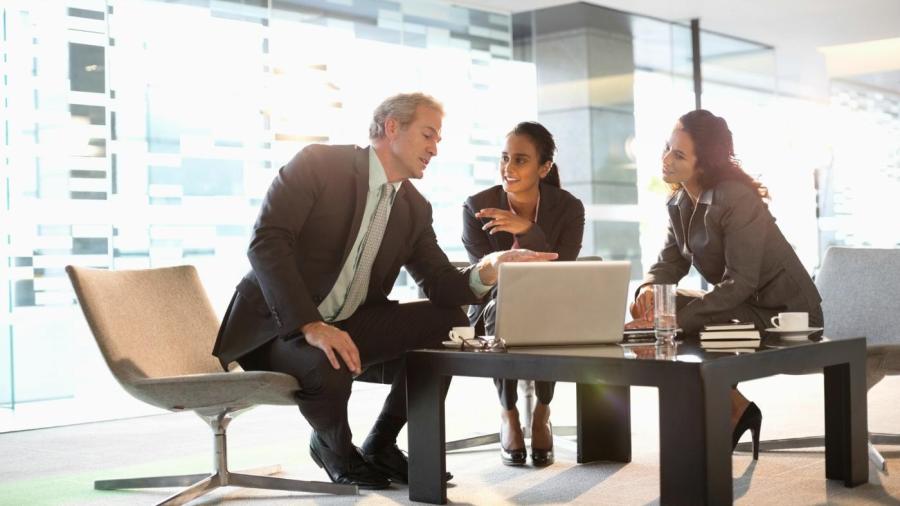 Microsoft PowerPoint allows users to create virtual slide show presentations displaying text, images, shapes and videos. Customization features for PowerPoint 2013 let users add animated effects to the content and transitions between slides, such as fading slides in and out. Sound clips can be inserted to play audio during presentations, and slides are printable for use as handouts and projector transparencies. Users can edit, add and delete slides as needed.
PowerPoint 2013 provides basic slide templates such as schedules and diagrams and offers ready-made themes with professional images, font groups and preselected color schemes. Similar to other Office software, PowerPoint has its own library of shapes and objects, and users can create custom charts and graphs to share data with an audience. Users can also apply different backgrounds to slides and insert their own diagrams and pictures. The program includes basic grammar and spell-checking tools. To stay current with changing technology, Microsoft has created versions of the 2013 program that are optimized for viewing on tablets, phones, widescreen monitors and projection screens.
PowerPoint software was originally named Presenter and developed for the Apple Macintosh platform. Microsoft acquired it for $14 million in 1987 and eventually included it as part of the Office suite.