How Do You Lower Blood Pressure Without Medication?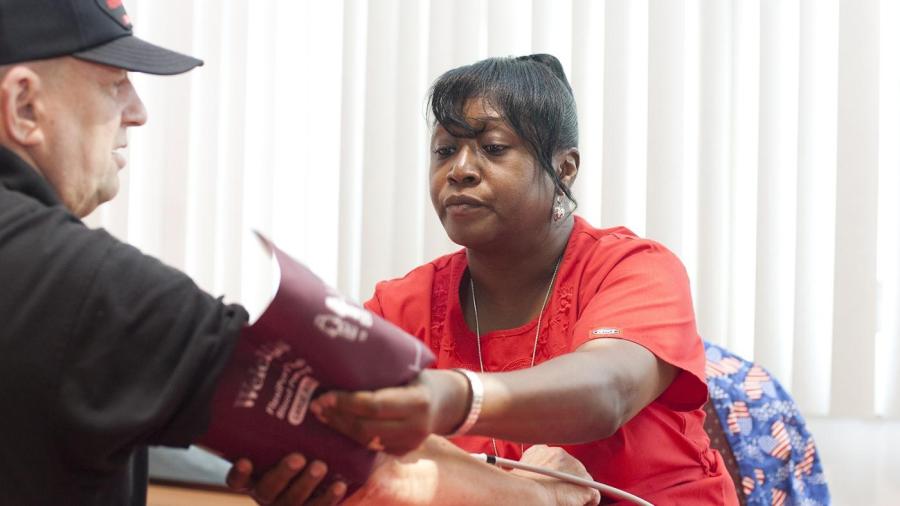 To lower blood pressure without medication, a person should lose weight by exercising often and eating a healthy diet, avoid sodium and alcohol, quit smoking and minimize caffeine intake, notes Mayo Clinic. It is also important to make lifestyle changes that diminish the effects of stress on the body.
Mayo Clinic recommends building a strong support network of friends and family to encourage a person to stick to dietary and fitness goals and provide motivation when morale is low. Regular doctor appointments should be scheduled to monitor blood pressure levels and adjust treatments when necessary. People can also keep a blood pressure cuff at home and learn to measure their own blood pressure between doctor visits. Exercise should amount to between 30 and 60 minutes of physical activity several days per week, and this time can be broken into smaller sessions throughout the day for people who have busy schedules.
Dietary changes should be made to reduce processed foods and excess sugars while increasing the amount of healthy options, such as fresh fruits and vegetables, lean meats and whole grains. According to Mayo Clinic, there is evidence that potassium may counteract the harmful effects of sodium in the body, which can improve a person's blood pressure. It is better to obtain potassium through foods than with a supplement, but a doctor can advise on how much of the mineral is needed and determine if a supplement is beneficial.